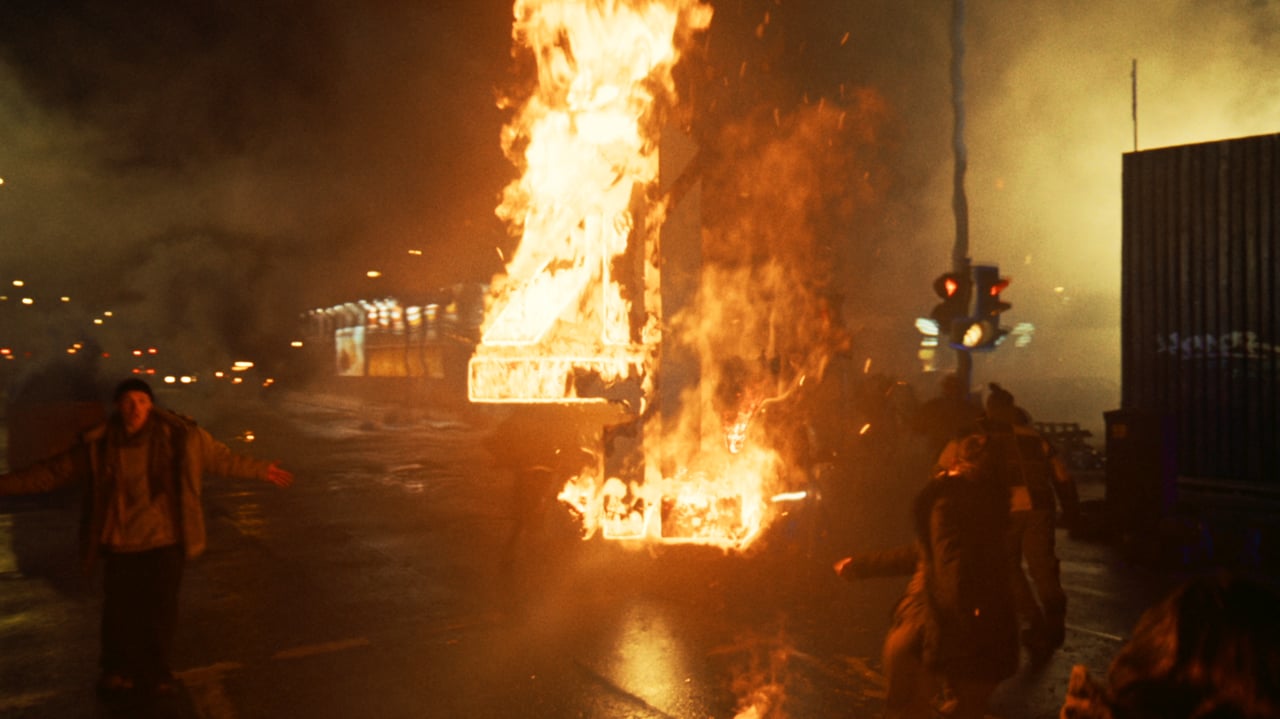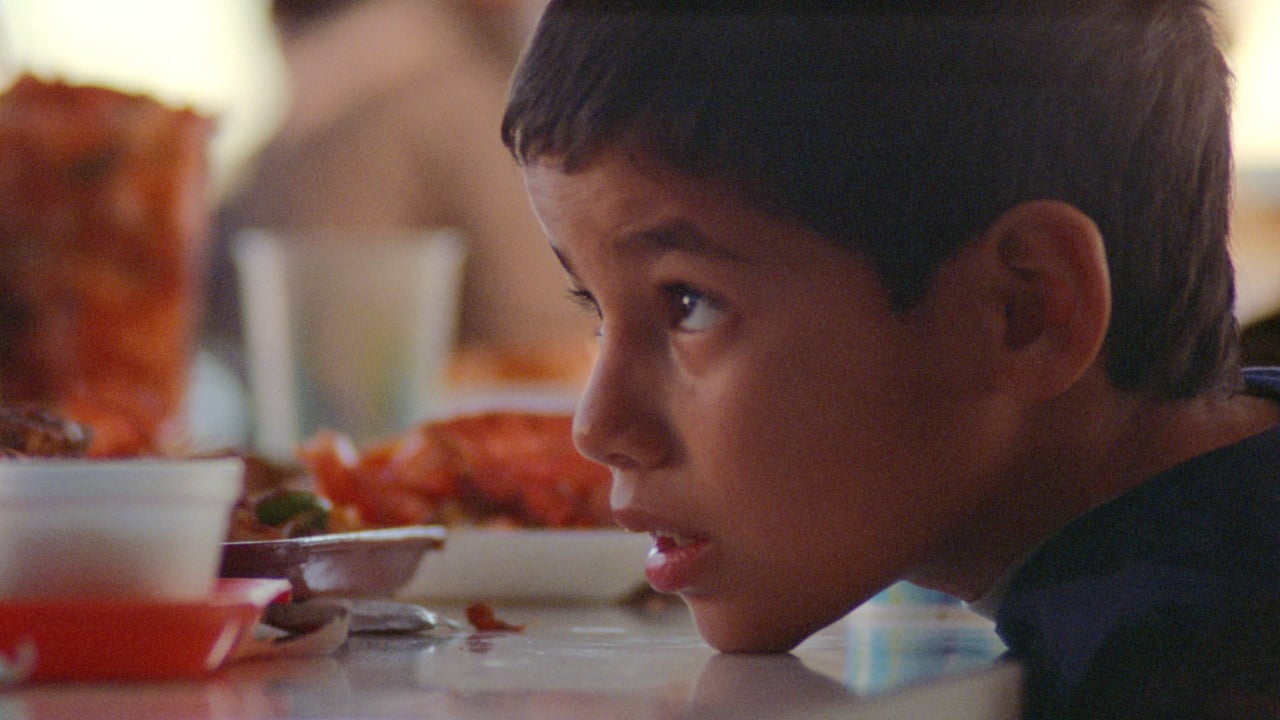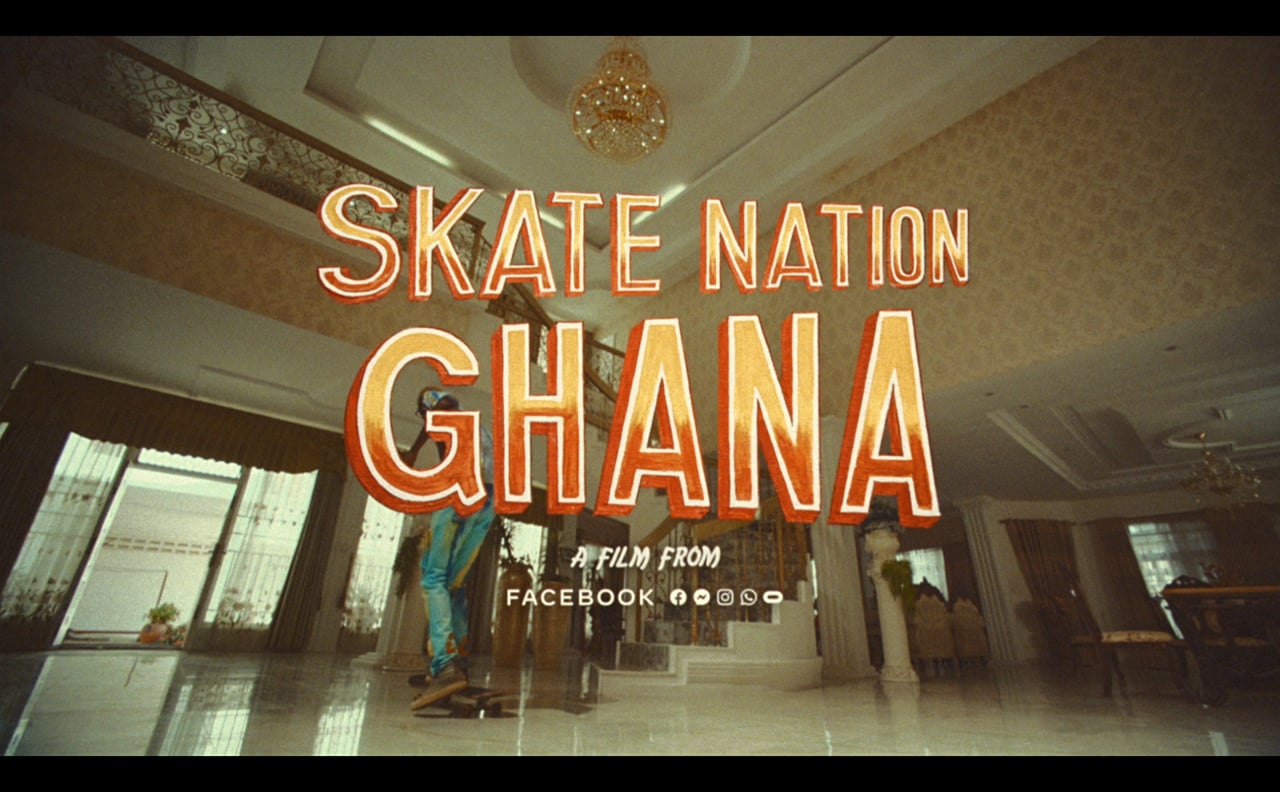 19th November 2023
Powered by Creativity
Title of film: EE, Freedom
Director: Elliott Power
Production Company: Art Practice / Love Song
For most of us, there's no magic to be found in routine, normality and the day-to-day realities of life; but director Elliott Power has a delightfully different perspective – one that's dedicated to elevating the everyday. A modern multi-hyphenate creative, he's exchanged the tools of music and song for film and a camera, embracing a high/low aesthetic with a self-proclaimed naivety for how things should be done – all of which adds up to a fresh and original vision. From documenting emerging skate culture in Ghana to capturing the mood of modern British teens, he tells 1.4 how inspiration finds him – not the other way round
Elliott Power
You got into directing out of necessity – shooting your own videos while working as a musician and recording artist. Had you been interested in film before that point? Tell us a bit about the music chapter of your career, and how it's gone on to influence your approach as a director…
Some of my earliest memories were age three or four, when my dad showed me films like Akira, Devil Man, various other manga films and Terminator Two. At the time, he had a Mk2 or a Mk3 [Volkswagen] Golf, and I remember he would listen to Goldie Inner City Life and a lot of the metalhead stuff. Because I'd seen things like Akira, going in the car with my dad felt very sci-fi and futuristic.
My mum was into more downtime stuff – Massive Attack, Bjork, Portishead. As a child, I didn't realise that my parents were cool; it wasn't until mid to late teens when I realised, oh wait, they weren't listening to Rod Stewart – they had pretty good taste! So it almost feels like it was destined, through being in these two different households of my dad's and my mum's, that I would go on to pursue music, because I already had such a lot of exposure to so many things.
I was never told to pursue a discipline. It was all just creativity. So I worked in the discipline of music for a while, but I could have easily, at that time, worked in the discipline of directing or photography – it's all the same to me. It's just the tool you're using to communicate the message. And the tool I was using for over a decade to communicate was through the form of music and song. And now it's shifted into the use of film, and a camera, more. But I still do both.
Skate Nation Ghana
Whilst segueing into directing, you assisted Daniel Wolfe for 18 months and have gone on to work alongside him on several projects. How did you get connected in the first place, and what are the most important lessons you've learned from him?
I had been dropped from a record deal I was in, and I needed a source of income. So I contacted a cinematographer friend of mine and asked, is there any work I can do in your industry in order just to earn some money? It was more about financial gain than any kind of creativity, initially. He called me back a week later and said, do you want to assist Daniel Wolfe? I'd just watched Daniel's feature film Catch Me Daddy, and I was familiar with his music video work and knew of the [production] company he was with at the time, but I didn't know what actually went into creating advertisements. So you could say it was a baptism by fire.
The most important lesson I have learned from Daniel is about distillation of the idea: when trying to communicate the product, what is the idea, what is the message? And making sure that you always return to that throughout the process. It's easy to sometimes get lost because you want to do this cool shot or this interesting thing, but does it serve a purpose? Does it serve the idea? Does it serve the product?
Also if it's [work] in the realm of advertising, you need to curate the people you have around you, your collaborators, to make the work great. That's something he's always been good at and that I've tried to apply to my process. And the ability to enable others as well. A lot of people come up through Daniel because he gives opportunities to others. That's something I have taken on board and have tried to incorporate into what I do.
Skate Nation Ghana
Two of your best-known films – the Emmy Award-winning Facebook Skate Nation Ghana, and the Channel 4 idents – have been multi-director collaborations. What did you enjoy most about working in this way, with a shared vision? 
Directing can be quite solitary, and to see other people's processes is very interesting. You can borrow ingredients from various collaborators, and you pick up on people's strengths and weaknesses, which lets you see where your own strengths and weaknesses are and where you can be better. Working in this way has its challenges, but the benefits are great because you learn so much. This system has proven as a way of young directors breaking through and being able to touch bigger scripts and see bigger budgets and bigger work. So it's a model that has been adopted by others in the industry, and that's really positive.
Channel 4 Idents
Is there an Elliott Power 'signature' style or aesthetic? Who or what has shaped and fed into this, if so?
There's definitely an Elliott Power signature, which is that I always like to make elevated work. But at the same time, I think my references are always sort of high/low. Because I'm a naive filmmaker or a naive artist, in fact in every discipline, I don't know the way it's always supposed to be done. So although I like classicism, the rules, the theory, the tradition, I reject it slightly in order to try to make something new.
I think we're in a time now where as young filmmakers, you have access to everything. You can work with great DPs quite early. You can shoot on great cameras, you can shoot 35mm, you can shoot 16mm. It's all very accessible now – so I think you have to find new ways of making things look a certain way, whether that's putting a mini DV camera on a motion control rig or anamorphic lenses on an iPhone. I don't hold one tool in higher regard than the other, and I think that's why my work looks the way it does. In the EE Freedom spot, there's a few moments that are actually shot on a seven megapixel 2004 digital camera, and that stuff for me is just as important as the anamorphic professional tools.
EE, Freedom
Now you've mentioned it, let's talk about that EE spot, one of a trio of films making up the telco's massive new brand campaign. The creative concept for the campaign was informed by Saatchi & Saatchi's recent research project on the state of the nation, What the Fuck is Going On?  What was the brief that Saatchi's came to you with and how did the research feed into that?
I took away more of a feeling from the brief, which felt like a massive shift for the brand: making it about real people, serving the people. That message really spoke to me. What does Britain feel like in 2023, 2024? What does it mean to be British as well? More importantly, what does it look like to be a teenager growing up in Britain in 2023, 2024 with mobile phones? What does that look like? How does that have an impact?
EE, Freedom
The new campaign is a massive shift away from the previous stylised Kevin Bacon-fronted spots, instead opting for honest, authentic snapshots of real life, real people, real situations up and down the country. A big part of capturing that authentically was the decision to street cast and shoot on location around the UK – can you tell us a bit about how you approached casting and location scouting?
I think I saw around 4,000 kids. We went into maybe six schools in Scotland, one or two in London, and then we held open street casting for young people to come in as well. Although it was extremely tiring, that casting process was so beneficial because it was also an opportunity to ask young people directly what the climate is like for them. What does it mean to be a teenager growing up with phones in 2023?
With regard to locations, we wanted to make it feel like we were showing the breadth of the UK. Shooting in Scotland you can get a lot of terrain and different styles of architecture very quickly, literally streets away. You can be looking at this beautiful, very rural feeling countryside, and then you turn the camera another way and it feels very inner city.
EE, Freedom
Your film paints a frank picture of the complex role that phones play in the lives of children and young people – yes, they're a source of joy, escape and bonding, but they're also at the root of a lot of emotional anguish, isolation and bullying. How important was it to convey that dichotomy? 
We wanted it to feel honest and the clients were very aligned with that honesty, because a lot of them are parents with teenagers this age, so they feel the pros and cons of phones in their lives.
We wanted to reiterate that this film isn't just for that teenage demographic with phones, this is also about the parents. Yes, teenagers feel joy, escapism and bonding from the phone. And yes, they might feel anguish and isolation and there may be some that are unfortunately subjected to bullying, but the parents have this anguish as well. Especially during what we were calling 'the Wild West' – between when the school bell goes at 3pm to 5 or 6pm, where you have all these kids that are unsupervised after school and their parents haven't finished work yet, there's this window of freedom, and there's a whole world that is happening in that window. I think the work conveyed the range of all these emotions, the highs and the lows, and that's its strength.
EE, Freedom
What were the most challenging aspects of the job? And the most rewarding? Did it push your filmcraft in any new or different directions? 
I think the whole thing was challenging. We shot three scripts simultaneously across 12 days – two of which haven't been released yet, and it was quite demanding to switch hats and shoot in different styles.
This was also the first time that I've worked with teenage talent, which I found easier because they were more malleable in a way – they could take the direction and naturally make it their own. As it was predominantly street cast, nine out of 10 of them had never acted before, apart from drama class at school. I remember going into the schools and they would show me their prize drama students, and while some of them made it in the film, I was also like, can you show me the worst behaved kids in this school, in each year group? Can you show me the shy kids? Can you show me the kids that are being bullied? I wanted a real, true, honest reflection of all walks of life at school, all the different tribes. The kids that would usually be disruptive at school were actually very good on camera – it was almost like they found their calling and it was really nice to be able to give them praise and encouragement and see them thrive at something and feel quite confident at it.
We also had a few of the kids doing their work experience at the production company, and it was great to show them behind the curtain a bit, and hopefully inspire some of the next generation.
Clio Peppiatt, Bon Appétit
As a multi-hyphenate genre-blurring creative, where do you find inspiration? 
It's weird. I don't think I find inspiration. I think inspiration finds me, and that comes in many guises. I always say the world gives you clues. And at the minute, it's the painter Philip Guston, it's Phoebe Philo, returning in the fashion world. Photography books. Print as a medium is a recurring thing that I use. I've got this Derek Jarman book of collages that I keep picking up at the moment. But it's also memes and the internet – that idea of the high-low again. A viral clip can be such an inspiration, you could never recreate that. It's like a sort of cinema verite.
I also look at what's in the zeitgeist, what's in vogue, and try and go the complete opposite way. So if everyone's looking at Wong Kar Wai, I'd look at Roy Anderson or John Cassavetes or Claire Denis.
As someone who's able to flow between the worlds of music, filmmaking, photography and visual arts, what new perspectives or ways of working do you feel you bring to the world of advertising?
I'm a naive artist in every respect. I'm not skilled. In advertising, the goal is to communicate products and I'm very much aware of that. But I also am very emotion-led and I don't understand the rules of you can't do this, you can't do that, and because of that, I make fresh work. I don't have the same baggage; I don't respect equipment or lenses in the same way. As I said earlier, all the tools are of equal importance. And if that's an iPhone, then great. If that is a 35 millimetre camera, great. It's whatever serves the story best.
Also, I don't treat the commercials as a lesser discipline. They're just as valid as a music video. They're just as valid as a song. They're just as valid as a feature film when done well. Some of the greatest directors, the Scorseses, the Kubricks, have been very vocal in saying how difficult it is to make a great 60 second commercial. I have respect for the medium overall, and I don't treat it as lesser – and I think that shows in my work.
Interview by Selena Schleh
INFO:
Love Song website
Art Practice website
Credits
EE, Freedom
Director: Elliott Power
Cinematographer: Diego García & Harry Wheeler
Executive Producer: James Guy
2nd Unit Director: Louis McCourt
2nd Unit Director: Cieron Magat
Stop Frame Animation: Chris Ullens
Directors Assistant: Verity May Lane
1st AD: Hayley Williams
1st AD: Ewan Stewart
2nd AD: Chris Mears
Producer: Shirley O'Connor
Production Manager: Kelly Brown
Production Assistant: Hayley West
Cast Coordinator: Joss George Gilbert
Production Designer: Arthur De Borman
Art Director: Laurie Walters
Art Director: Imogen Toner
Dresser: Paddy McGurn
Dresser: Kiss Marshall
Props: Alastair Fletcher
Props: Oscar McIntosh
Tech: Kenny McGuire
Tech: Alan Crozier
Art Assistant: Molly Shearer
Art Assistant: Cara Connelly
Focus Puller: Jason Dully
Focus Puller: Damien Leigh
Service Production Company: MTP
Producer: Maeve McMahon
Production Manager: Italia Bianco
Production Manager: Marcy Paterson
Production Coordinator: Callum Crozier
Production Assistant: Keran Smyth
Production Assistant: Luke Keogh
Production Assistant: Char Mckelvie
Casting Assistant: Celine Antal
Location Manager (London): Kim Fenton
Location Manager (Scotland): Neil Mackay
Assistant Location Manager: Davey Gales
Post Supervisor: Dan Williams
Post Creative Director: Carl Norton
Post Producer:
Casting (Scotland): Holly Jane Ritchie
Casting (London): Kharmel Cochrane
Editor: Dom Leung
Edit Producer: Harriet Cawley
Colourist: Simon Bourne
Colour Producer: Chris Anthony
Music Supervision: Curation Music
Client: EE
Agency: Saatchi & Saatchi
Chief Creative Officer: Ben Mooge
Executive Creative Director: Will John
Senior Creative: Sam Simmonds
Senior Creative: George Boyle
Exec Producer: Dan Heighes
Exec Producer: Alex Pemberton
Managing Partner: Jonathan Tapper
Business Leader: Rania Kouros
Account Manager: James Graham
Account Manager: Louisa Pundey
Production Assistant: Jessie Watkins Homeyard
Clio Peppiatt "Bon Appétit
Director: Elliott Power
Cinematographer: Jack Exton
Producer: Olivia Lynch
Dancer: Sonya Mohova
Male Lead: Thibault Aedy
Cellist: Angel Tarpov
Editor: Rob Daglish Marsheen
Edit Producer: Harriet Cawley
Post Creative Director: Carl Norton
Post Producer: Clare Melia
Post Producer: Sophie McDonald
Colourist: Dom Phillips
Colour Producer: Chris Anthony
Score: Miink
Sound Design: Rory Sinclair Parker
Titles: Daryl Higgins at Dorcia Studio
1st AD: Ellysha Egloni Smith
Focus Puller: Mike Linforth
2nd AC: Liam Reardon
Gaffer: Vini Curtis
Spark: Ed Irvine
Production Designer: Ranya El-Refaey
Art Assistant: Martha Howe
Art Assistant: Hannah Montgomery
MUA: Nicola Britton
Hair: Ryo Naurshima
Bts Stills: Joseph Barrett
Runner: Beth Glover
Runner: Molly Perry-White
Channel 4 Idents
Client: Channel 4
Agency: 4creative
Production: Art Practice
Executive Creative Director: Lynsey Atkin
Creative Directors: Mike Skrgatic, Daniel Wolfe, Lynsey Atkin, Bafic
Directors: Elliott Power, Saman Aminzadeh, Optical Arts, Bafic, Mike Battcock, Will Dohrn, Daniel Eatock, Mike Skrgatic and James Allen, Verity May Lane, Maria Lax, The Line, Louis McCourt, Justyna Obasi, The Romantix, Dan Tobin Smith, Daniel Wolfe & Matthew Watson
Voiceover: John Joseph Holt
4Creative
Executive Creative Director: Lynsey Atkin
Managing Director: Katie Jackson
Executive Producer: Louise Oliver
Senior Producer: Lauren Holden
Production Manager: Hope Sutherland
Junior Producer: Jazz Stradling
Channel 4
Chief Marketing Officer: Zaid Al-Qassab
Marketing Director: Amber Kirby
Head of Brand Transformation: Matt Berry
Marketing Lead, Brand Transformation: Simi Murthy
Marketing Executive, Brand Transformation: Lana Camp
Art Practice x Love Song
Creative Director (Art Practice): Mike Skrgatic
Creative Director (Love Song): Daniel Wolfe
Executive Producer: James Guy
Producer: Bonnie Anthony
Production Manager: Julia Guignabel
Production Coordinator: Shirley Crawford
Production Assistant: Katie Reid
Directors of Photography: Daniel Landin, Eponine Momenceau
Moco Supervisor: Simone Tartaglia
Moco Operator: Tomi Keeling
1st Assistant Director: Rob Blishen
Production Designer: Arthur De Borman
Art Directors: Matthew Fraser, Imogen Grant Toner
Casting Directors: Kharmel Cochrane, Claire Catterson, Found Casting, Belinda Norcliffe
Costume Designers: Hannah Edwards, Bratsk Collective, Ella Lucia
Hair & Makeup: Lu Hinton, Ainslie Currie
Editor: Fouad Gaber, Trim Editing
VFX and Post Production: Time Based Arts
Audio Post Production: String and Tins
Time Based Arts
Producer: Chris Aliano
2D Supervisors: Stephen Grasso, Leo Weston, Miguel Wratten
CG Supervisors: Mike Battcock, Sam Osborne, Nick Smalley
2D Team: Manolo Perez, Jamie Crofts, Olivia O'Neil, Lucy Lawrence, Valeria Scalamandre, Eleonora Laddago, Bernie Varela, Chris Fraser, Dan Cowley, Tom Robinson
CG Team: Ben Cantor, Nigel Timms, Bethan Williams, Ian Baird, Jordan Coles, Maxime Ponsart, Joe Ibbett, Teodora Retegan, Quentin Corker-Marin, Stephen Ross
Grading: Max Ferguson Hook, Simone Grattarola
String and Tins
Audio Post Production: String and Tins
Sound Supervisor: Will Cohen
Sound Designers: Lawrence Kendrick, Culum Simpson, Jim Stewart, Kaspar Broyd, Adam Smyth, Joe Wilkinson, Adam Hare, Will Cohen, Mike Bamford
Music Composers: Will Cohen, Culum Simpson, Adam Smyth, Jim Stewart, Kaspar Broyd, Miink, Cal Swingler, J. Caesar, Matthew Watson, Daniel Freeman, Anthony Moore
Music Supervisors: Laura-Leigh Smith and Mike Bamford
Audio Producers: Laura-Leigh Smith and Rachel Hough
Optical Arts & Dan Tobin Smith
Founder / Creative Director: Dan Tobin Smith
EP / Studio Director: Hannah May
Creative Directors: Fabrice Le Nezet, Martin Pryor, Joe Jackson
CG team: Nicolas Damour, Flora Macleod
Creative Assistant: Minna Griffiths
Production Assistant: Stephanie Skarbek
The Line
Directors: Tim McCourt, Max Taylor
Executive Producer: Laura Breaden
Producer: Macarena Gaset
WhatsApp, Here When You Can't Be There
Directed by Elliott Power & Bafic
Cinematographer: Diego Garcia
Managing Partner: Kelly Bayett
Executive Producer: Daniel Wolfe
Executive Producer: Deannie O'Neil
Head of Production: Paige Kauffman
Production Company: Love Song
1st Assistant Director: Robert Kay
2nd Assistant Director: Dominic Pacitti
Producer: Pete Vitale
Producer DTL: Ron Sierra
Director's Assistant: Louis McCourt
Editor: Mah Ferraz & Scot Crane
Colourist: Simon Bourne
Colour Producer: Chris Anthony
Executive Creative Director: Dan Williams at The Mill
Creative Director: Carl Norton at The Mill
Vfx Producer: Clare Melia
Production Design: Rene Navarrette
Script Supervisor: Edye Rice
Sfx: Barking Owl
Stylist: Natasha Newman-Thomas
Casting: Elise Tyler Nimzo Casting
Casting Director: Dan Bell Casting
Agency: BBDO
Skate Nation Ghana
Co-Directed by : bafic, elliottpower, justynaobasi
Executive Producers: Daniel Wolfe
Prod Company: @lovesongfilms
Managing Partner: @kellybayett
Cinematographers: @deepa_keshvala + Robbie Ryan
Skate Cinematographer: @vern_digital_
1st AD: @kennetharnoldtaylor
Producer: Jewel Estephanos
Local Prod: Claire & Phillip ��
Editor: @pauly_watts, Scot Crane
Edit Assistant: Eli Beck-Gifford
Producer: Marcia Wigley @cutandrunedit
Colourist: Simon Bourne @framestore
Colour Prod: @chrisanthonyproducer
Flame Artist: @nortynorton @millchannel
Executive Creative Director: Dan Williams of Dafic
VFX Producer: @meliacl + Matt Squires
Music Supervision: Sunny Kapoor @curation.music
SFX: Gus Koven @barkingowlsound
Stylist: @bee_diamondhead
Titles: @dajasperart
Art Dept: @tonyprincetomety
Local Prod: @yawamponsah.africa
Agency: @droga5
Creative Director: @thomoflondon
Senior Producer: @leahdberg
Art Director: @inniemeenie
Creative: @nicobaumann
Producer: @manichrome__