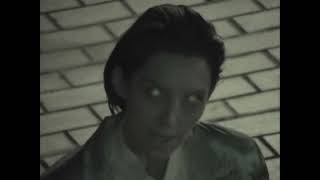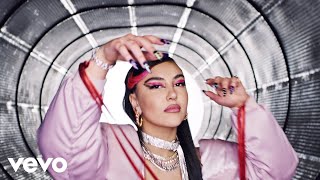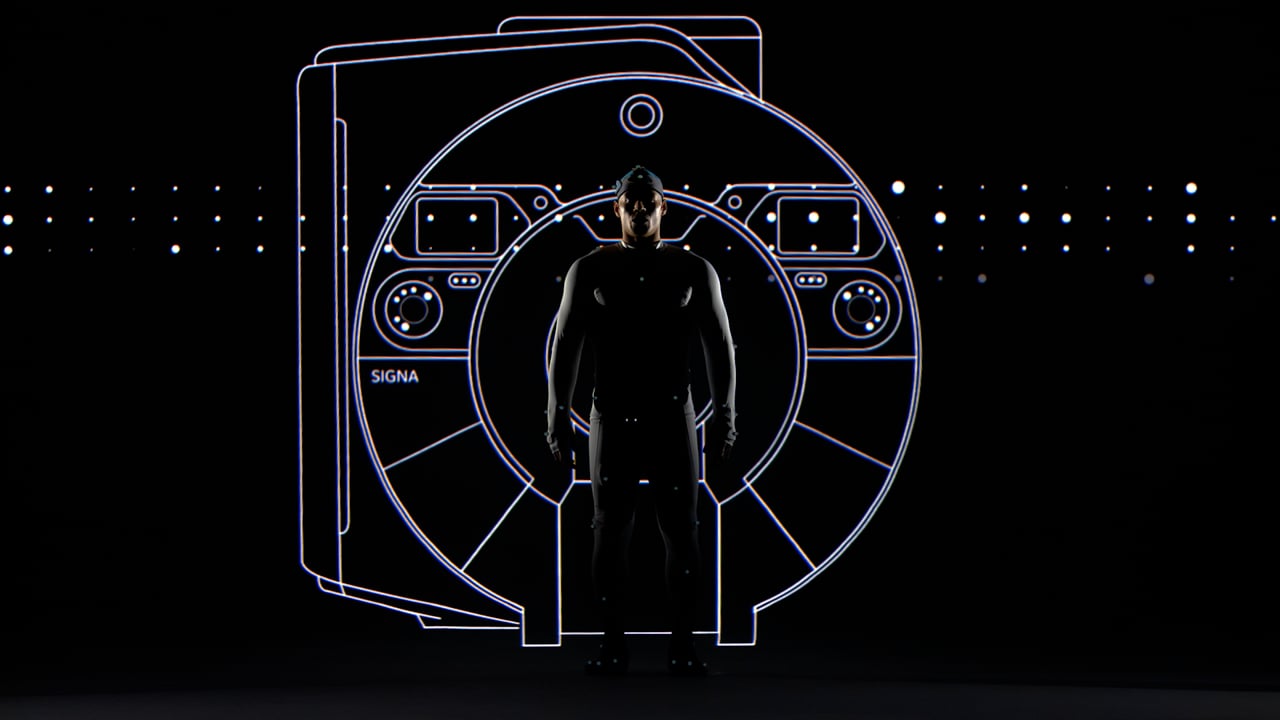 14th November 2023
In the Workshop
Title of film: MIKA, Apocalypse Calypso
Director: Chris Turner (Favourite Colour: Black)
Production Company: Octopus Inc
Combine a studio full of the weird and wonderful artwork of Studio Job with the shining beacon of performance fashion that is MIKA, and you're bound to have something fabulous - and this is exactly what we find in the new music video from director Chris Turner, AKA Favourite Colour: Black. A playful approach to scale and a vibrant colour palette work together to give the perfect "kid in a candy store" feeling to the new track. 1.4 catches up with the director about collaborating on production design, the challenges of a one-day shoot, and the sculpture he would have liked to have nabbed
All stills from MIKA, Apocalypse Calypso
Did you grow up in a creative environment? Was filmmaking always on the cards for you?
My family was split down the middle, half creative, half academic.  But my dad was trained as a cabinet maker and later in his life returned to it, so I guess the creative genes were always there.
With a background in design and art direction, you must have relished exploring the work of Studio Job, whose large-scale art is used throughout the film. How did this collaboration come about?
It's such an incredible place, packed full of the strangest artworks. 
Mika has worked with (and been friends with) Job Smeets for years and Job has made many stage props for Mika. So the brief was a strange one – it was basically the track and a link to Studio Job's website, with a note to say we're to shoot the video in the studio. There wasn't much more to it. Pre-production was less than a week, so my main challenge was to come up with scenarios that would allow us to blend Mika's performance with Job's artwork, and capture it in an engaging way without complicated camera techniques. 
What was the process of incorporating their art – did you develop the film around the sculptures available or was the choice based on the initial video concept?
At first I wrote a list of rough vignettes based on the work I'd seen from the studio, but without a clear idea as to what pieces would be available to me. Then we discussed this initial shot list with Mika, who contributed more ideas and began looking into styling options which would suit the scenes (it was at this stage I found out about Mika's amazing mirror suit). After that I was introduced to the Studio Job team and the shot list evolved once I had a clearer idea of what I could use. Which was basically anything. 
Did you fall in love with a particular sculpture? Which piece of art would you most have liked to take home with you?
They made a lamp called Savage – which is a solid bronze cat baring its teeth with demonic glowing eyes (much of Studio Job's work is cast in bronze, combining traditional techniques with modern processes). I'm a dog person, but I loved that cat. The plug wire goes up its rear end. I won't say which part of its anatomy turns the light on. 
Also I loved the solid bronze couch (so heavy it needed a forklift to move it) –  which is a commissioned sculptural representation of the late designer Jan des Bouvrie's iconic Cubic sofa.
MIKA is known for his stunning wardrobe – and the mirrored suit in this film is completely bewitching. Tell us a bit about the discussions you had with the artist, stylist and Studio Job about the costume design for the project.
Before the shoot we were having conversations on a WhatsApp group, working out how we'd combine Mika's performance and styling ideas with artworks from the studio. I was keen to try to make Mika feel part of the artwork in a few scenes, and these ideas just gradually evolved. The mirror suit reminded me of the Tin Man from the Wizard of Oz, and that naturally led to an idea of him being welded in one of the studio's workshops. In another scene, he's wearing a suit treated to Job's trademark papier mâché process. 
What was the biggest challenge you encountered while shooting?
So much choice! There were so many amazing pieces we could've used at the studio, which Job and his wife Sharkey were super generous with. But we only had a day to shoot (and many of the pieces are large and heavy, and take time to move around). So the key challenge was to work out what to use and how best to capture it without seeing everything else in the background (it's a busy workshop and there are hundreds of artworks there). 
You've got quite the music video portfolio, with artists including Jay-Z, The Vamps, and multiple collaborations with British singer-songwriter Alice Chater. What value do you find is added through maintaining a long working relationship with a single artist?
One of my most invigorating creative relationships has been with the UK artist Gazelle Twin. She's been independent for a long time (until her latest album Black Dog on Invada Records), and although that may mean the video budgets aren't the same as big label projects, it also means I get to work closely with her in an unfiltered way – a genuinely collaborative experience which is endlessly rewarding. The more you work with an artist, the more trust is gained, and I genuinely think that leads to more interesting work.
What are you working on next?
I'm pitching on a technically challenging projection job, and midway through editing a short film (which has its DNA in a recent Gazelle Twin project). Plus I'm working on a possible feature film project with writer Chelsea Kania.
Interview by Becca Nichols
INFO:
Octopus Inc website
Studio Job website
Favourite Colour Black website
Credits
Mika, Apocalypse Calypso
Director: FCB - @FavColBlk
Prod Co: @octopus_inc_uk
EP: @beth_montague_clyde
Producer: Thalia Murray @stablelondon
DOP: Howard Mills - @howardmillsdop
Focus Puller: Rob Stanton
Gaffer : @houtman_filmworks
BTS: Adam Goodall
Production Design: C/o Studio Job @studiojobofficial @jobsmeets @therealsharkey
Stylist: Anna Cuvailova
Make up - @diane_jaurey
Hair - @geraldinefougeratgay
Editor: @craigcoole
Colorist : @vicparkercolour
Label: Universal France
Commissioner: Ailsa Robertson
MV Rep: @carriesuttonagent