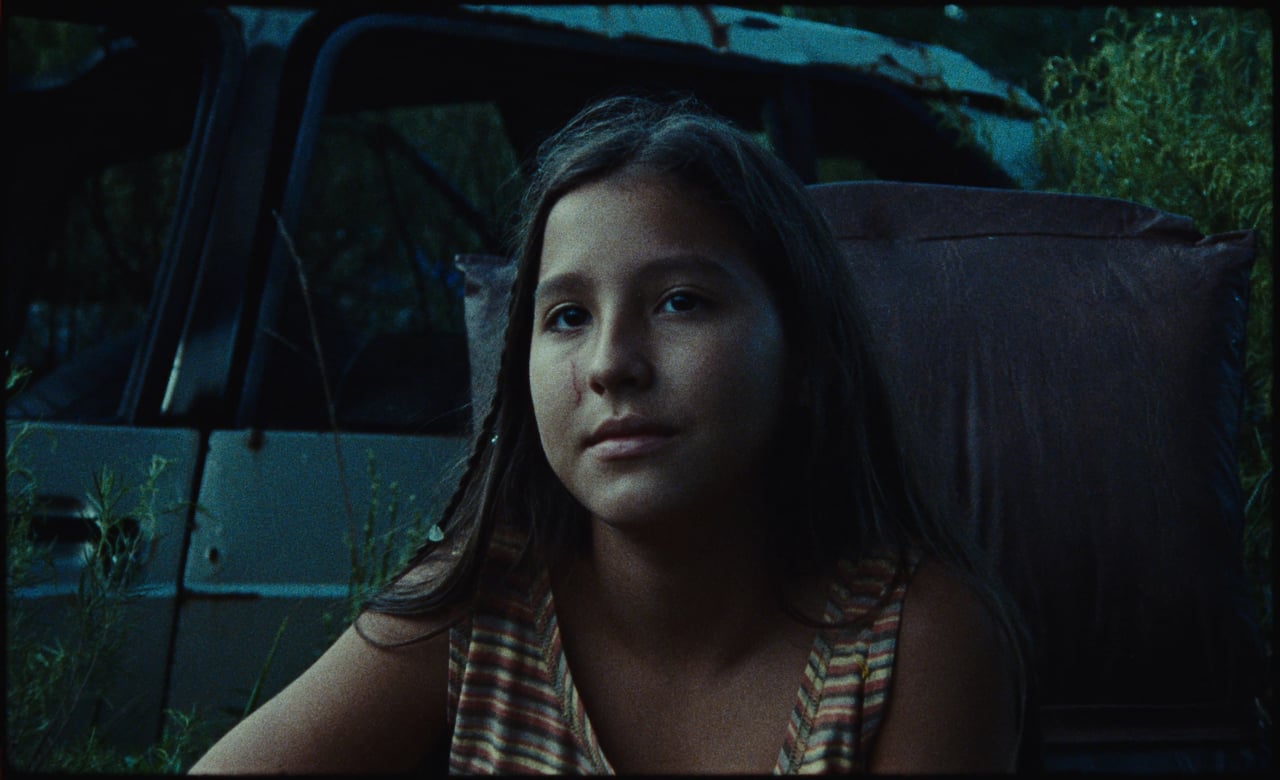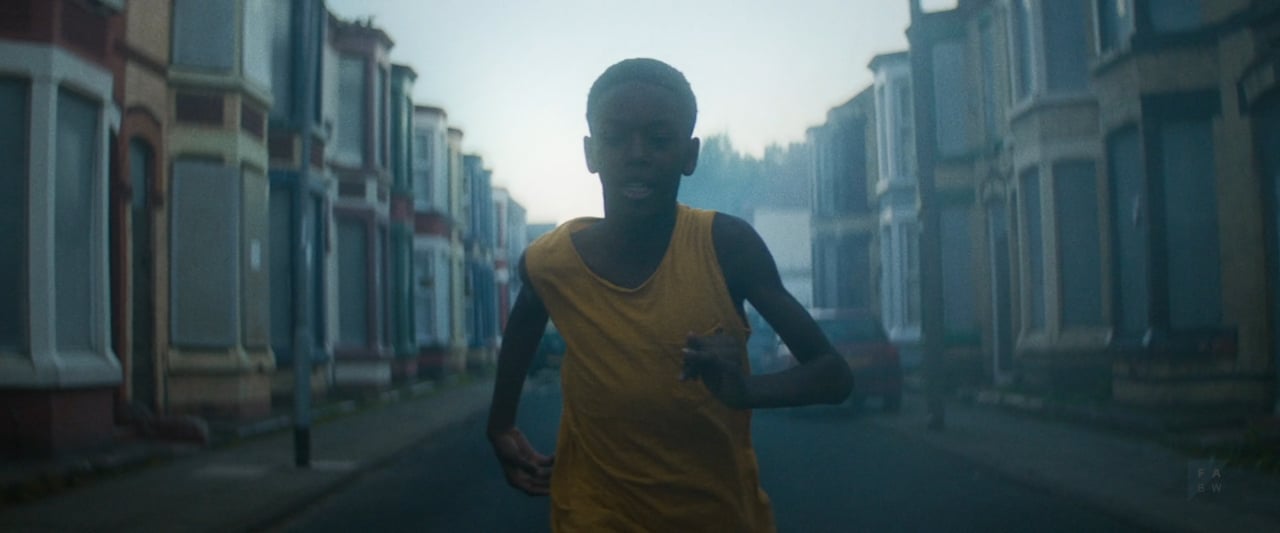 24th August 2022
Specs appeal
Title of film: The Boy Who Couldn't Feel Pain (Trailer)
Director: Eugen Merher
Production Company: Filmakademie Baden-Württemberg
From a child vampire to a serial killer-turned-hopeless-romantic and a gentle giant impervious to pain, the fascinating, finely-drawn characters that people Eugen Merher's films are a world apart from film-school stereotypes. Add in a knack for emotional storytelling and whiplash-inducing plot twists, and it's clear that – like the elderly escape artist in Break Free, a joyful spec spot for adidas - the Filmakademie Baden-Württemberg graduate is going places. As his student Oscar-finalist short, The Boy Who Couldn't Feel Pain, hits the festival circuit, Eugen reflects on his filmmaking journey, from making 'cheap action flicks' on a borrowed DV camera to spec spots and feature dreams
The Boy Who Couldn't Feel Pain
You caught the filmmaking bug early, borrowing your parents' DV camera to make films with childhood friends. Tell us a bit about those early efforts – what did you enjoy most about being behind the camera?
I always loved the feeling of being in another world. As a kid I loved computer games – not the kind where you need actual gaming skills, but the kind of games where you could just head out and explore a huge, virtual world. I've grown addicted to this feeling of escapism and this is what naturally led me to make "action" movies with a childhood friend of mine from Moldova, who I was hanging out a lot with when I was 13. It was usually just the two of us and a camera, and we tried to imitate the action movies that we both saw and loved. But beyond the process of making these action films, we were working towards presenting them to our parents – who had to pretend they loved it. But in the end, we presented the films mostly to ourselves, because they were so unbelievably bad, but so much fun to watch with all these inside jokes and the "set" trivia that only we knew about. I remember how we couldn't stop laughing for years on end when rewatching these films whenever we saw each other, and the tape that contained all of the films started to become like a nostalgic time capsule of our childhood friendship.
I still keep this tape close to my desk, because I always want to be reminded how film is the only thing that gives me the power to conserve time and memories in the most emotional way that I can think of.
Having left Moldova at the age of five to move to Germany, how much do you think your heritage and adoptive country has informed and shaped your work as a director?
I left Moldova during a time when the Soviet Union was falling apart, so I never really got to experience my home country the way my parents did as they've spent the majority of their lives there. I was honestly also too young to remember much of what happened at that time, but I think because we were on the move for a lot of my childhood, with a one-year "pit stop" in Israel before emigrating to Germany, I never got this feeling of truly "being settled" anywhere. This might be the reason why most of my directorial work is set in any country other than Germany, even though this is where I was growing up for the past 27 years.
Swarowski, Marry Me
While studying at Filmakademie Baden-Württemberg, you made several spec commercials for the likes of adidas (Break Free) and Swarowski (Marry Me) – what would be your dream (paying!) client/brief in the future?
I don't really have a dream client or a dream brief, but I'm a big fan of two kinds of projects: very low-key, honest storytelling projects that can be shot with a small crew with lots of creative freedom; and huge brand films with an artistic approach and a high-level concept, such as Lacoste's Crocodile Inside, or most of Spike Jonze's work.
Most of the time, I'm receiving scripts that are right in the middle, between these two extremes. I guess I'm not the only one who wants to do these kinds of projects, but it would be a dream come true to find myself shooting these extremes and being able to make a living off it.
I definitely would love to try and get into car commercials as well, but even there I'd love to get the storytelling boards rather than car porn only.
 You're very much an emotional storyteller, with strong narratives and finely drawn characters at the core of your work (and a knack for great plot twists!) Where do you find inspiration and what does the creative process typically look like for you?
I've been trying to find the perfect creative process, and it's been a lifelong search. I realized that I love to work in cafés or busy places, somehow this is where I can find focus while the life happening around me keeps spewing out inspiration. I've been writing notes of interesting, oftentimes resilient characters, plot-lines etc. for years into my phone and I'm slowly starting to combine these notes into proper ideas for future projects.
I've learned that the main thing that drives my creativity is pressure and a deadline. But the deadline has to be real and not self-imposed, coming from other people or a company that expects me to deliver. Without this, there are just too many possibilities to choose from while brainstorming and I feel like it's too hard for ideas to be born. Even the script for my latest 20-minute narrative short film, "The Boy Who Couldn't Feel Pain", came about under enormous pressure, knowing that the producers had already booked the flight tickets to the U.S., where I only had 6 weeks before a shoot that I didn't yet have a screenplay for.
I'm still figuring out how to make my brain work with self-imposed deadlines and self-imposed pressure, but I haven't found a way yet. My girlfriend recently proposed to me that I should see my own death as my biggest deadline, and given that I'm turning 32 this year, this has proven to be the most helpful advice in my recent creative process.
Delving a little deeper into specific films, making a 'horror' film to raise awareness of child blood cancer (Dark Red) was a genuinely original use of the genre, as well as feeling cinematic in scope. Are you interested in feature filmmaking in the future?
Absolutely. Feature films have always been a dream of mine and the reason I got into directing in the first place. Dark Red is also one of my short films that I'm currently trying to turn into a feature. I definitely love commercial filmmaking in that it gives me the opportunity to get shooting experience and try out various styles and techniques, but my heart and soul lies in feature filmmaking.
UNICEF, Motociclista
More recently, you've directed Motociclista for UNICEF, highlighting the issue of child marriage through a series of interweaving narratives. What motivated you to create this powerful piece?
When shooting a paid commercial for the German market in Uruguay this January, I decided to stay a few weeks longer and use the money from the commercial to fund this short film / PSA as an independent passion project, with added financial support by the German production company Sterntag Film. I had been wanting to shoot a passion project for a while, because as a young director who left film school right in the middle of Covid, it was quite hard to keep my showreel alive – especially in the real world of advertising, where in contrast to film school projects, you rarely get the opportunity to get as creative as you want.
As mentioned before, my mind works best when I have a serious deadline, so I told Sterntag Film to book my flight to Montevideo three weeks prior to the main commercial shoot, and my flight back two weeks after. This way I knew that I'd have a total of five weeks to come up with an idea in Uruguay and shoot my passion project. With these boundaries set, I started to brainstorm ideas and I let myself be inspired by the lifestyle of Uruguayans who love to ride motorbikes. I took lots of photos of different bikes by the ocean and eventually I stumbled across a Unicef article on child marriage in Latin America. When listening to "El Condor Pasa" by Simon & Garfunkel while sitting by the pool brainstorming for the project, it suddenly clicked.
Two siblings came to my mind, both sitting by the ocean and talking about their futures. I asked myself, what if the girl dreams up every little detail of being a motorcycle rider, but the images that we see slowly begin to turn against her dream, without her knowing? It gave me chills to think about this girl's bright eyes envisioning a humble, achievable dream for her future, while we as the audience see a different, much more tragic chain of events unfold that she doesn't know anything about yet. That's how Motociclista was born.
UNICEF, Motociclista
And how did you approach casting for the central girl protagonist, who conveys so much emotion simply through a look?
The casting is something that I'm very happy about. The main actress, Clara Rolfo, was a tour-de-force and I couldn't believe that we found her, given that we only had about 10 days for the whole preproduction of the project. Due to this very short amount of time and a lack of budget, it wasn't possible to go through casting agencies, so Metropolis Films put Sofia Garcia, the 1st AD of the project, in charge of the casting process. Sofia knew lots of kids from various film school projects that she has been helping with and she showed me a just a few choices – but very good ones. Clara stood out immediately and we got very lucky that we also found a matching combination for her older self in Malena Diaz.
Motociclista was the first time for you shooting on analogue 16mm film, what was behind that decision and how did it challenge your film craft?
I had been wanting to shoot on 16mm for years now, it just never happened mostly due to budget restraints in my past film school projects and it was never really a thing for the kind of "mainstream" paid commercials that I've been shooting after that. This project though, Motociclista, was almost completely self-funded and when I arrived in Uruguay to shoot a mainstream commercial for the German market, I set myself the goal to shoot a passion project that I did not yet have a concept for on 16mm film. I just wanted to prove to myself that I can do it.
This very simple decision lead me to understand why people love to shoot on 16mm or on film in general. I'm a director who loves to do a lot of takes, to find the perfect expression or moment. But because of this, I tend to get stuck with shots and make more than 10 takes that sometimes don't change anything, because the magic moment was already there in the first take or two. When I was shooting on film, I had limited stock and I just needed to get on with the shoot after 3-4 takes, no matter what. This incited the fear that I'd have to cut shots later on if I made too many takes, which was not an option for me and the story we were telling. In a way, shooting on film freed my mind and I was able to shoot much more efficiently, work much closer with the actors and trust the DoP a lot more than I usually do – and all of that simply because I had no other choice, which I think is great for a creative process like filmmaking.
As for the results, I loved them as soon as I saw the first scans. All my fears were gone as soon as I saw the beautiful colours, the natural grain and how the material felt like timeless photography. The imperfect and sometimes dark nature of the 16mm material in my opinion worked really well with the dark nature of the story of the short.
The Boy Who Couldn't Feel Pain
Tell us a bit about your new short, The Boy Who Couldn't Feel Pain, which is currently among the six finalists for student Oscar …
Ever since I was a teenager, I was deeply fascinated with the United States and its culture. What captivates me most is the desolateness of some remote American towns that you could never find in Europe. I feel like it's places like this where the most interesting and absurd things can happen, but nobody ever hears about them because nobody ever stays there for more than one night.
With my short film "The Boy Who Couldn't Feel Pain", I tried to capture an intimate view on this world of trailer parks, deserts and bowling alleys in the form of a fictional myth, that locals could be telling passing travellers during lunch at the local diner.
My producer team and I flew to New Mexico based on a simple phone call with a local bowling alley in Grants, a small town east of Albuquerque. Sandy, the owner of Thunderbird Bowling Lanes was on the phone and we asked her if we could shoot a short film there. She agreed, albeit with a giggling voice because she didn't really believe that a group of German kids would come half around the world to shoot in her bowling alley.
But we did. We took the next flight to Albuquerque and drove to Grants. This started an emotional and adventurous journey both for us and for the people of Grants. A lovely elderly couple, Richard and Sandi, gave our German crew of 8 a place to sleep for more than a month and we had an instant connection with people from all sorts of backgrounds.
I'm very happy that "The Boy Who Couldn't Feel Pain" is nominated for this year's student Oscar and is being accepted by film festivals worldwide. I really think that the story is worth expanding so I'm currently working on a potential feature film or a mini-series adaptation of the short.
The Boy Who Couldn't Feel Pain
What kinds of storytelling opportunities do you hope to tackle in future commercial (or personal) projects?
I'm still young and developing my style, and I know that the real world doesn't always offer the projects that I dream about. But if I were to make a wish, I would always go with projects that feature strange, underdog characters who are trying to find their place in this world – set in the realm of emotional storytelling. In my short film "Marry Me" it was a guy who falls in love with a serial killer, in "Dark Red" it was a boy whose disease turns him into a vampire, in "The Boy Who Couldn't Feel Pain" it's literally someone who can't feel any pain. I would love to generate or find more of these characters in future projects, both in commercials and features.
INFO:
@eugendirector
@filmakademie_bw
Credits
The Boy Who Couldn't Feel Pain (Trailer)
Written & Directed By Eugen Merher
Produced By Philip Chrobot, Sophie Lotsch
Production Company Filmakademie Baden-Württemberg, Tempomedia Filmproduktion Gmbh
Director Of Photography Mortimer Hochberg
Casting Ryan Bernard Tymenski (C.S.A.)
Costume Design Milo Koleske
Production Design Alexander Antholzner
Sfx Make Up & Hair Sarah Heidelberger
2nd Unit Director Of Action Brinky, P. R. Stetson
Ac Leo Sikstel
Gaffer Luis Ricardo Gutierrez Garcia, Robert Zuniga
Best Boy Camillo Hochberg
Grip / Electrician Alexandros Patikidis
Production Sound Mixer Paul Powaljaew
Pa / Runner / Driver Camillo Hochberg
Editing Ernst Lattik, Maximilian Merth
Original Music By Alexander Wolf David
Singers Paul Anthony, Arvid Nero
Guitar Andreas Pfeiffer
With Original Songs By Arvid Nero (Farewell & Out In The Night)
Sound Design Floyd Fürstenau, Paul Powaljaew, Robin Harff
Sound Supervision & Mixing Robin Harff
Foley Artist & Foley Editing Volker Armbruster
Foley Recording Marco Schnebel
Color Grading Manuel Portschy
Vfx Marc Angele
Vfx Artists Pascal Schelbli, Benjamin Gätzschmann, Fynn Grosse-Bley, Katta Srikar, Sunil Saini
Vfx Deli Creative Collective
Vfx Artist Timo Belitz
Vfx Zornshot Gmbh
Vfx Artists Jannis Lange, Martin Van De Winkel
Payroll Media Services | Tomeka Parker, Steve Bizenov
Sag-Aftra Julie Pongos, Joshua Vasquez, Aaron Kamp
Catering Becky Zapata
Produced By Filmakademie Baden-Württemberg
Central Line Producer Thomas Lechner
Motociclista
Director & Script Eugen Merher
Cinematographer Diego Rosenblatt
Production Company Sterntag Film, Metropolis Films Uruguay 
Executive Producer / Line Producer Enrique Gruber 
Executive Producer Sterntag Film Philip Chrobot, Maik Siering, Steffen Esaias
Executive Producer Metropolis Films Andy Rosenblatt
Editor Raquel Caro Nuñez
Music Alexander Wolf David / Wolfsrudel Music
Sound Design Denis Elmaci
Vfx Supercontinent
Color Grading Manuel Portschy
Casting & 1st Ad Sofia Garcia
Production Manager Diego Regueira
PA Clara Touris
PA Santiago Ascorreta
PA & Driver Ramiro Moreira
Ac Matias Rey
Ac & Film Loader Rodrigo Cisneros
Steadicam Operator & Ac Mauricio Mena
Sound Recordist Agustin Chappe
Gaffer & Stunt Driver Edgardo Malzone
Key Grip & Electric Marcel Tizon
Grip & Electric Anibal Ibañez
Art Director & Wardrobe Juan Protto
Art Director & Wardrobe Ignacio Lakssy
Art & Wardrobe Assistant Valentina Enrique
Hair & Makeup Joaquin Espino