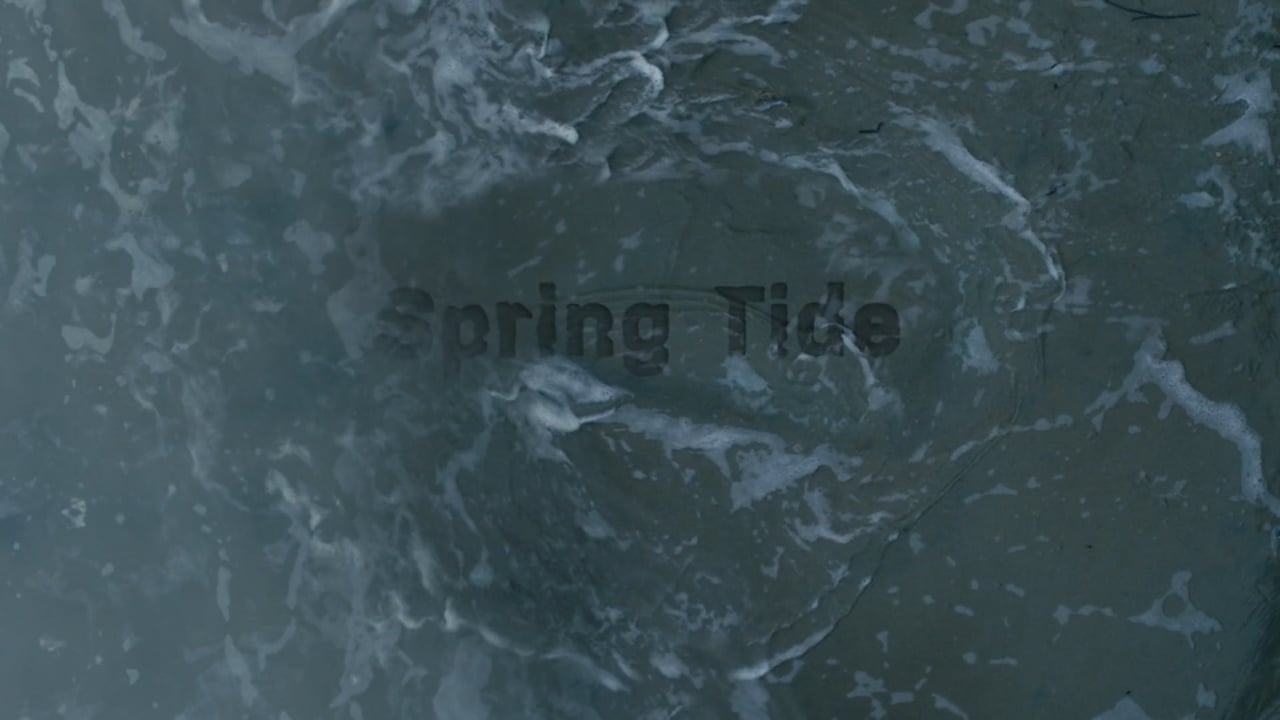 27th February 2019
Passion project
Title of film: Ousemane
Director: Vladimir Baranovsky
Production Company: Incendie / Soldats
Vladimir Baranovsky's videos are packed with experimental techniques and fast cuts for commissioned work from Boiler Room to Raf Simons. And yet his short film, Ousemane, which has won so many plaudits is a comparatively slow-paced, exquisitely told narrative that he wrote himself.
What was behind your desire to write Ousemane? And please tell us about actually writing the script – did words and pictures flow or was it a more laboured process?
With Ousemane, I just wanted to tell a simple love story between to young adults, that don't really know what they are doing with their life, they really love each other, they were meant to be together, but they also make bad decisions which led them to their fall… As we say in French "Les histoires d'amour finissent mal en général".
I was thinking about this for a long time and I really thought it was a good story, simple and good. I had everything – all the images and plans – in my mind for one or two years, it was really clear.
The writing was quiet simple and I really enjoyed this phase. It took me three or four hours to get what I wanted.
What were the most challenging aspects of the production?
Everything… We made this movie with less than 4,000 euros. At the time I had 2,500 euros in my bank account and I put everything I had towards making it. I proposed the project to a small production company, Incendie Film, and they were really hyped about the project so they put up the rest of the money and we began the production.
I have to say that I am lucky, most of the people that worked on this project did it for free because they believed in it… I couldn't say thank you enough to Incendie, they did their best for the movie and for me even though it was difficult.
The post production took so much time and without the help of B.O.X Production and Jade (another French company) the movie would have been lost.
How did you go about casting and what was your process with directing the actors? Did you workshop before the shoot?
I only had to find the girl, I knew Crave would be in Ousemane, and one my best friends Martin played the cousin (he was my roomate, he is also a director and an actor), Elio (Crave's manager) and I played Ousemane's childhood friends… Everybody did something to make it work!
Nami, a casting director, helped me find Juliette. She had a lot of connections and she managed to organise an entire day of casting. A lot of actresses came ! We recorded everything, it's gold.
Working with them was easy, we didn't do any workshops before the shoot. We just spoke a lot about the film and how I was feeling it and how they were feeling their character. Everything was really natural…
What came first the film or listening to Crave Moore's Mission to the Moon track? The film really should have been the official video!
The track Mission to the Moon was so perfect, I couldn't dream of anything better!
You know what you're right, we should do that, and release a video clip version for Mission to the Moon. I will talk to Crave and Elio this week about this!
Do you have more short films in the pipeline?
I do, I have at least four short films, I want to shoot so bad it makes me really sad, I think about it every week… But it is difficult, finding the money, the people that will believe in you and your project…
How does your creative process differ when you are making commissioned work – say for the Boiler Room or fashion labels?
Usually the client comes with an idea and really specific needs and of course a budget. So your creative process is influenced by these different aspects… You always have things in mind. This is not your film, this is the client's film and you need to please the client.
When it comes to my personal work, I just write what I want without thinking of the budget and the production…This is two different ways to work and I like both of them.
Where do you call home?
I would say South of France is my true home, I am not from Paris. The life is sweet over there…
Great name, but it doesn't sound very French! Please describe your childhood.
Really complicated childhood, between foster family and my real parents. I did not enjoy this time at all, made me suffer a lot… My adolescence was way better and this is when I understood what I wanted to do. My name is Russian but I'm not, my father has Italian roots and my mother has Algerian roots and my stepfather comes from Ivory Coast!
Do you think having other cultures in your background influences your work?
100%. It helps you open your mind and your eyes, understand the world, your world differently. It will sound cheesy, but difference is gold, it's a treasure we should cherish… We all learn from each other.
What led you to filmmaking? Did you go to film school or have your learnt through experience?
When I was younger I wanted to be an actor, facing the camera, the number 1 star, I wanted to be loved by everyone like those American actors we all want to look like when we are young. One day I discovered that behind the camera, there was someone telling us a story, giving life to another universe.
I did one year in a film school and I left. They just stole my money and they were really rude with me… Most of the things I learnt were through my own experience of shooting, asking for advice from people that I met during different shoots and of course the internet is a golden ticket to knowledge.
Is there anything else you'd like to add?
Yeah! If you like my work and you have the tools to produce my next short film, please do it! It will be a success 100% !
Seriously, I just want to say thanks to everybody that worked on Ousemane. I know it's a small project, and it's already forgotten for most of the people but it means a lot to me. So if you are reading this and you were part of the "adventure" thank you very much!
LINKS
Credits
Ousemane Written and directed by Vladimir Baranovsky Dop: Hugo Carlier Photography: Hugo Comte & Vladimir Baranovsky Produced by Vladimir Baranovsky, Incendie Films & Soldats Fillms Aulos Reloaded, 6ix9ine & Vladimir Cauchemar Directed by Vladimir Baranovsky Produced by Soldats Film D.O.P Leo Schrepel Color grading Jade De Brito Boiler Room x AXE (LYNX) Music One Night Only with YXNG BANE Directed by Vladimir Baranovsky Produced by Friend London DOP Joe Cook Sound Design Olivier Teissere Color Grading Myles Bevan Editing Gregoire Giral Spring Tide Season 2 trailer for 13eme Rue Directed by Vladimir Baranovsky DOP : Hugo Carlier Produced by Soldats Film