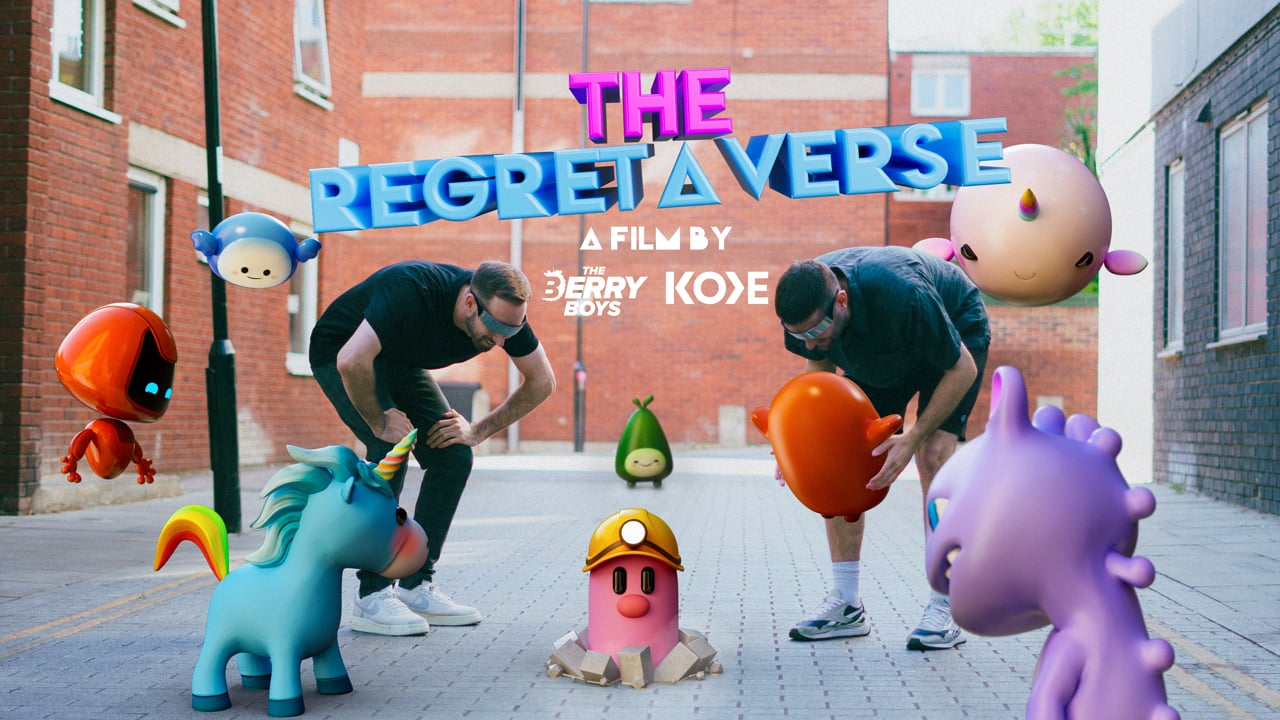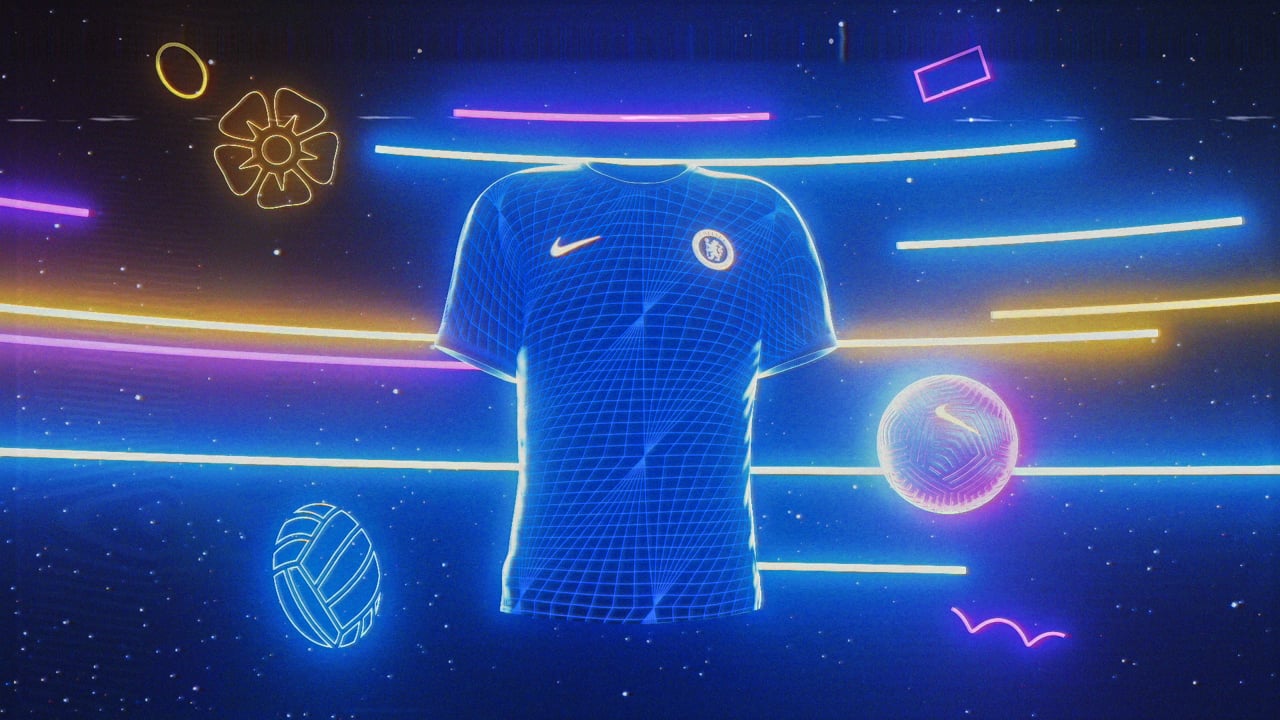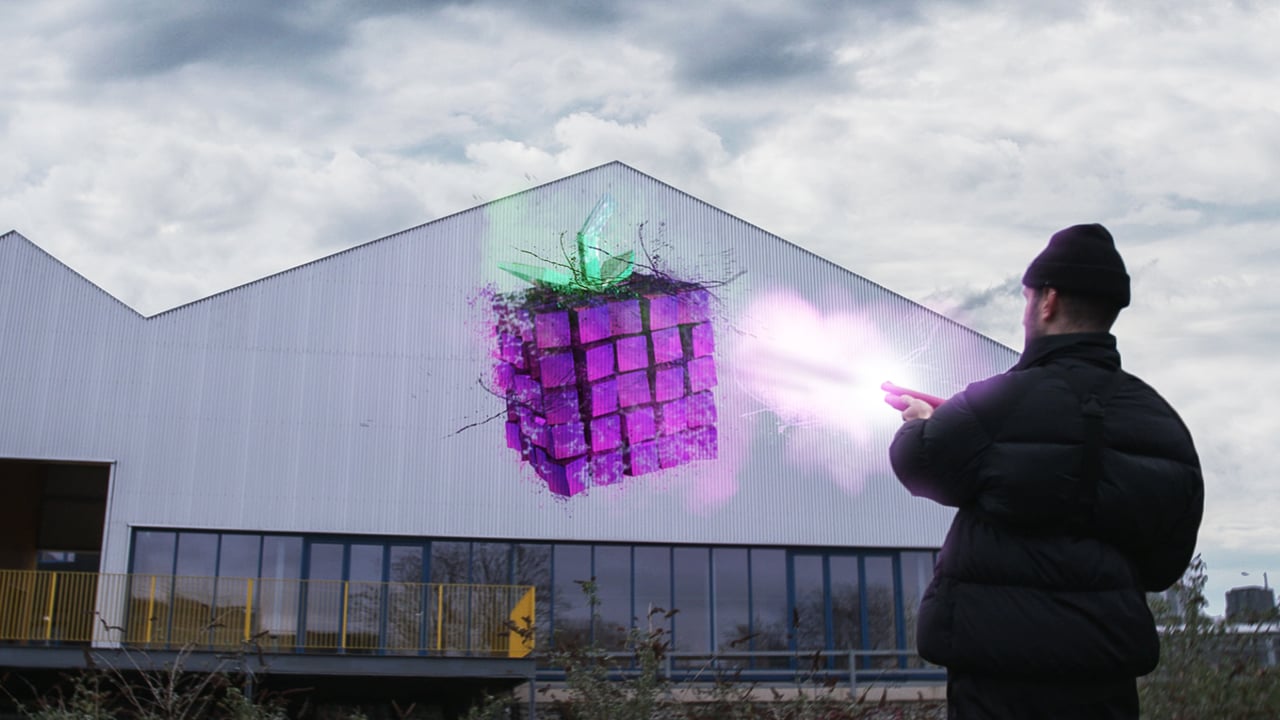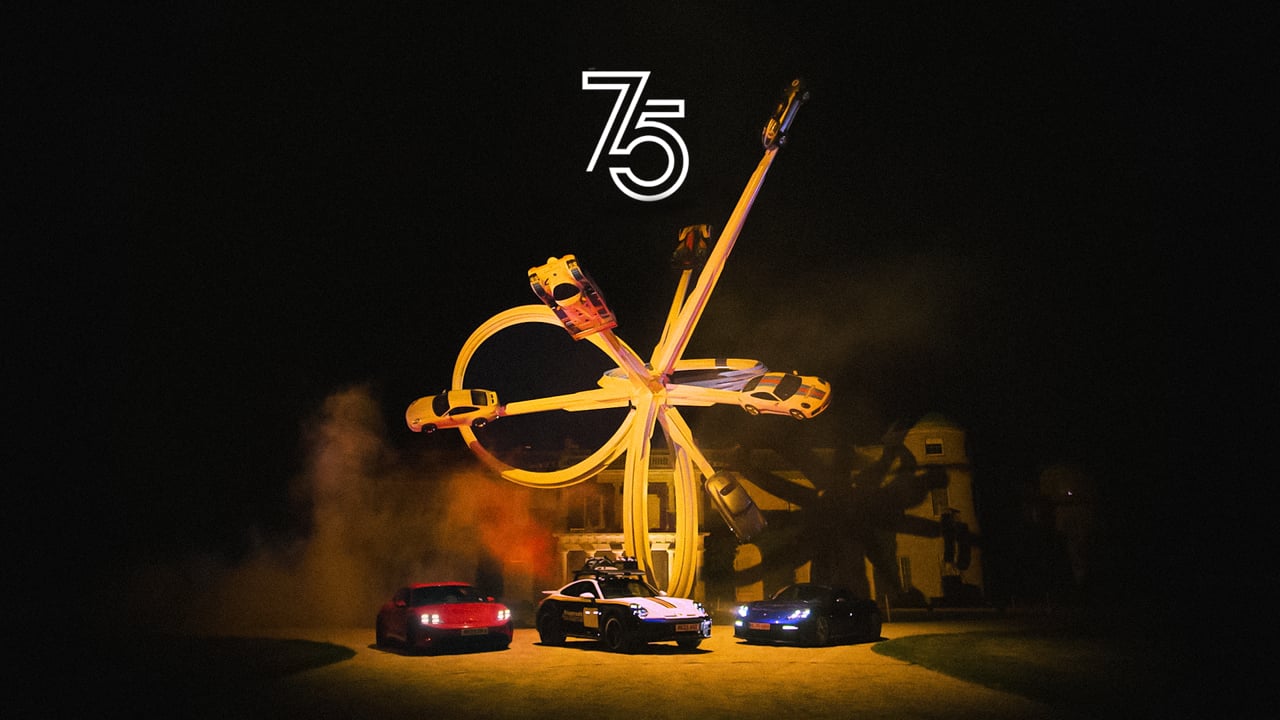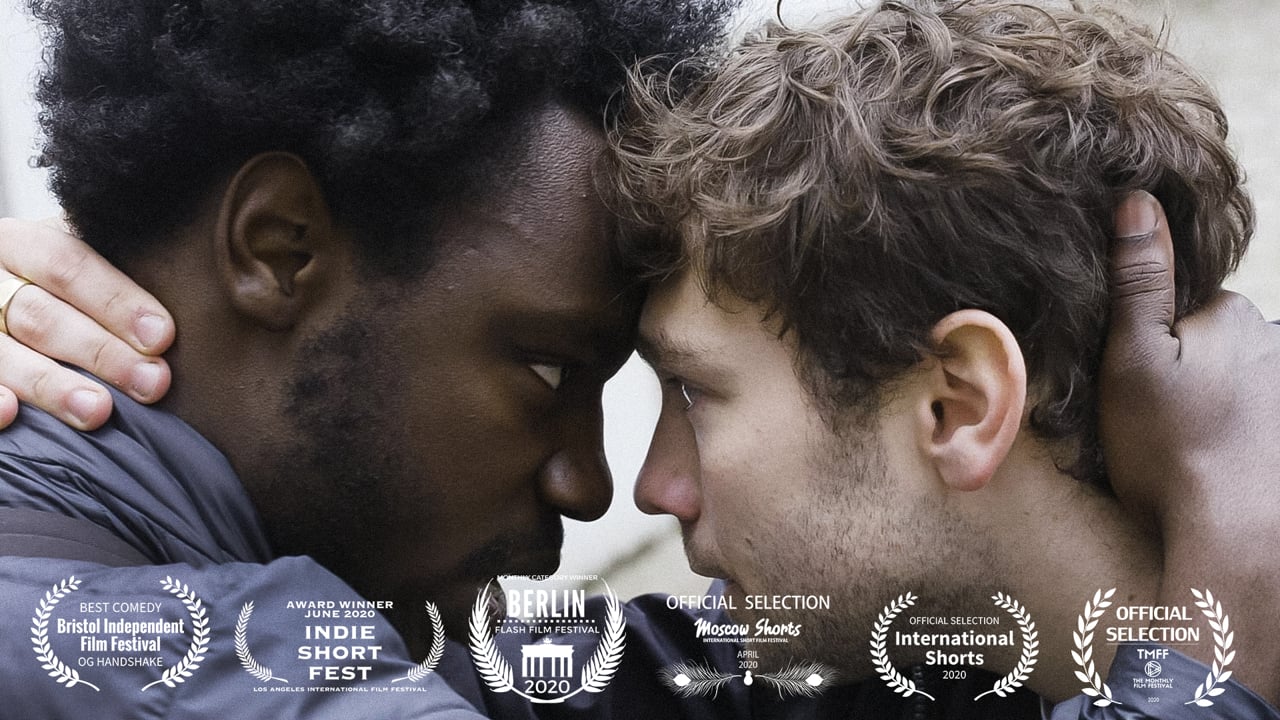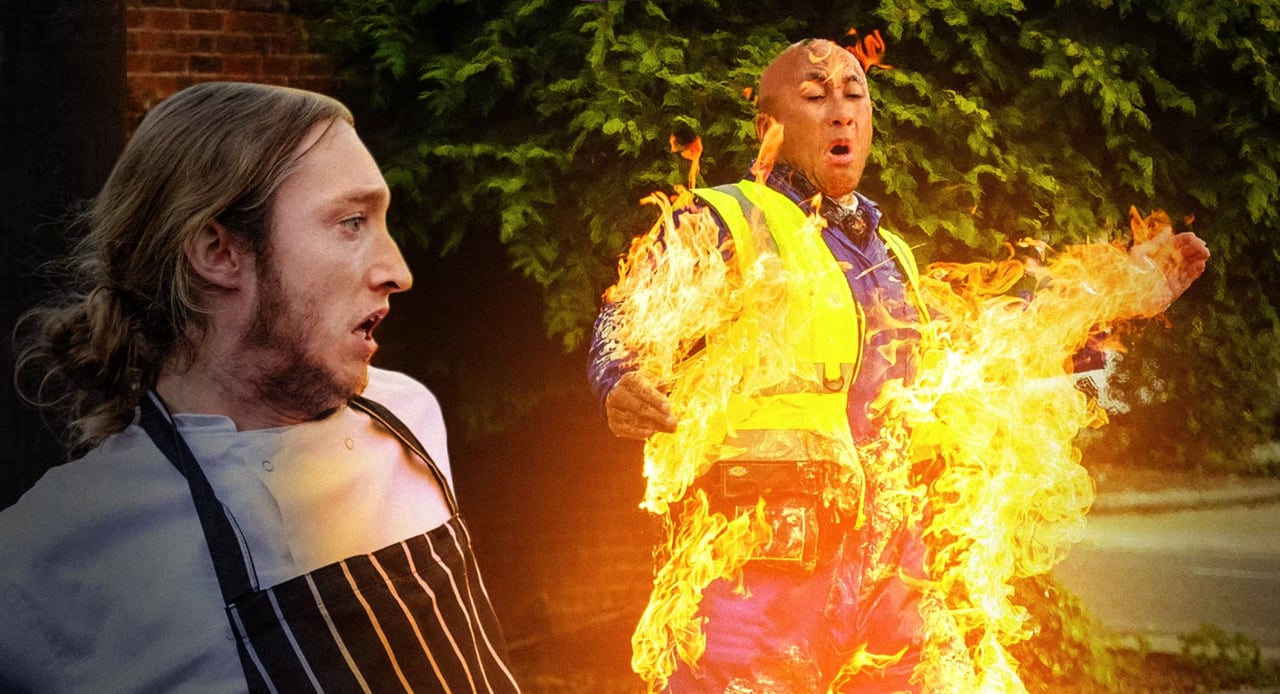 28th September 2023
Picking The Berry Boys
Title of film: Chelsea FC, Third Kit Launch
Director: The Berry Boys
Directing duo Ryan Burnham and Luke Robson are the wizards of the CGI world, conjuring up wild graphics and spinning quirky ideas into punchy viral commercials and sketches. Fresh from signing with AOI.Pro Global in Japan, 1.4 catches up with The Berry Boys about growing up together as 90s kids, working with Chelsea FC for their latest spot, and the relief of truly being able to "do it in post".
The Berry Boys, Hackney Wick
What's The Berry Boys' origin story? When and how did you meet – did you bond over a shared sense of humour?
We've known each other since we were 11 years old… and have been making films since we were 15. We grew up on the same road in Surrey! We both loved gaming… being outside, cameras and editing! And of course… we both had a proper laugh along the way as kids, making run-and-gun movies, going back to Luke's family home and editing through the night with two large pizzas. This would happen most nights a week and genuinely helped us develop our filmmaking skills… even though we looked like shit turning up to college having sat in front of a laptop screen literally all night.
As we grew as individuals and filmmakers (…now 15 years later), and having done our time at a handful of brilliant agencies and production companies in London — it made sense to use our directing and 3D/VFX skills to work together for ourselves, rather than for another company. And so The Berry and The Berry Boys were formed.
After what is now five years of hard graft founding The Berry, we've managed to pull together a 16-strong team in our Hackney Wick offices; creating what we see as the world's next best company for creative production and effective future filmmaking.
Graffiti Gun
How did directing evolve out of your camaraderie?
We're slightly different from your typical directors. Before our official directing careers took off… we had already founded our own creative production company, The Berry.
Over the years of setting this business up and doing everything we could to make it grow… we grew as directors too. We've always really pushed ourselves with filmmaking technology and are lucky enough to have worked with many global brands and agencies. We've managed to make CGI and VFX filmmaking our bread and butter. We love it.  
What was it that first sparked your interest in the world of VFX?
Andrew Kramer was a big inspiration. Long nights. Lots of tutorials. Trial and error to get things right and learn. It really was the online tutorials, and then applying the effects to our short films and passion projects, that took us onto a professional level at a very young age.   
With the rise in the use of computer-generated effects in media and discussions around their use, do you see your role as directors changing?
… hopefully, we simply embrace this as directors! Combining CGI / VFX / Live action is our speciality as filmmakers. We and the team at The Berry love tech and kit. We're all using the rise of technology and AI, as a tool for everything we do: films, TVCs, content creation, visual effects, and CGI animations.
Porsche, central feature
Your new spot for the Chelsea FC Away Kit is a throwback to all things 90s. What are your strongest memories of the 90s? Did you two reminisce about your shared experiences?
We are 90s babies! Some of our earliest memories were messing around with our Sega Megadrives, gameboys and PlayStations – It's probably where our love for tech started! We also remember watching dodgy TV on a beach ball sized TV and waiting for a painfully slow computer with dial-up internet.  Ryan grew up watching Chelsea throughout the 90s and for him, this was a dream come true as advertising/creativity goes! It's a shame he literally can't do anything to improve the team on the pitch in 2023 though…
What different strengths do you both bring to your creative partnership?
We've both been lucky enough to experience the agency side as well as production. We bring a very equal and fair measure of sales, creativity and management to the table. In the office, we split our time across different projects, producing, creating, developing… and when we're on set we split into directing talent and VFX/CGI supervision. As a directing duo who grew up filming, editing and creating animations, it really does make things much smoother and calmer on set, knowing we could definitely "do it in post…"
Here at 1.4 HQ we often lament the demise of the 30-second commercial with a good punchy idea. Why in this attention-deficit era did commercials get longer and duller?  So many ads could benefit from being cut down to the core. 
You watch some adverts and videos and genuinely, you wish they were longer!  Short, punchy ads seem to be much more attractive for agencies and clients when it comes to a campaign in 2023… and we've been riding this wave. We've experienced an immense increase in 'Viral VFX' projects and briefs. It feels like we've become the "Go To" for creating viral digital content that picks up views, engagement and creates genuine conversations across digital platforms. Short and effective VFX content for brands is definitely working, but what's next? (Please contact us Berry Boys if you know the answer…)
Your work has a synergy with Japan's totally off-the-wall 15-second spots, which we love of course, and now you've signed to Tokyo leading production company AOI Pro. Global. Please tell us the thinking behind this move and how it all came about.
Yes!! Probably the most exciting and important moment in our careers. Japanese filmmaking and culture has brought so much inspiration to us Berry Boys over the years – a lot of our ideas for VFX / CGI sketches have come from some sort of Japan-inspired creative and we feel our action-packed videos and animations have many similarities to the Japanese / Asian markets. In 2021, we were VERY fortunate to meet the team at AOI Pro. in Cannes. We met with Yoshi Suzuki (Exec Officer) and Hajime Ushioda (CEO) and after they travelled to London to see us, and we went over to Tokyo to see them, they very kindly and passionately brought us into the AOI Pro. family, immediately making us feel at home as directors and as friends. From October 2023… The Berry Boys are now officially signed to AOI.Pro Global's roster to work on projects in Japan!  It's a huge moment for us and an epic opportunity to absorb, grow and capitalise on as directors. AOI Pro. is the biggest production company in Japan and has over 60+ years of experience; producing 1000+ commercials every year.
What are the challenges of acting in your own projects, often alongside other invisible CGI talent?
For our own personal  projects and viral VFX videos, when we are the actors, some people tell us "you're actually not that bad…!" But in reality, we're watching through piss-poor performances and doing whatever we can to edit and add CGI around it! All jokes aside though, we do love being in front of the camera and directing ourselves and each other. When we're acting, we know the VFX / CGI is going to make up 90% of the scene. We still storyboard and prep the shoots as if they're 'legit' productions, so we know exactly what needs to be done and how it needs to be captured. 
Who knows… with an acting coach and some lessons, maybe we could give Ben Stiller a run for his money?
What are you working on next?
We're now spending a large amount of time, as directors, in Tokyo, to kick start our new network and build contacts and our creative goals in Japan.
Interview by Becca Nichols
INFO: 
THE BERRY BOYS – WEBSITE 
Directing Duo – Ryan Burnham & Luke Robson
THE BERRY – WEBSITE
Creative Production Company specialising in CGI, VFX and Live Action visuals.