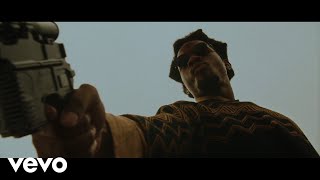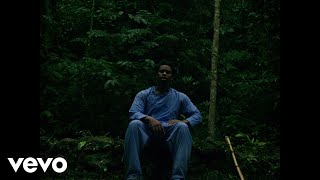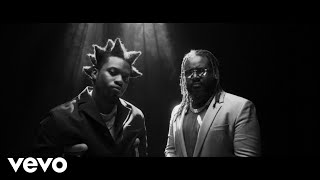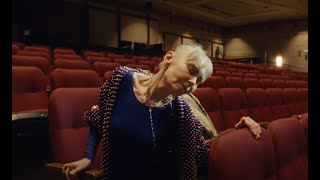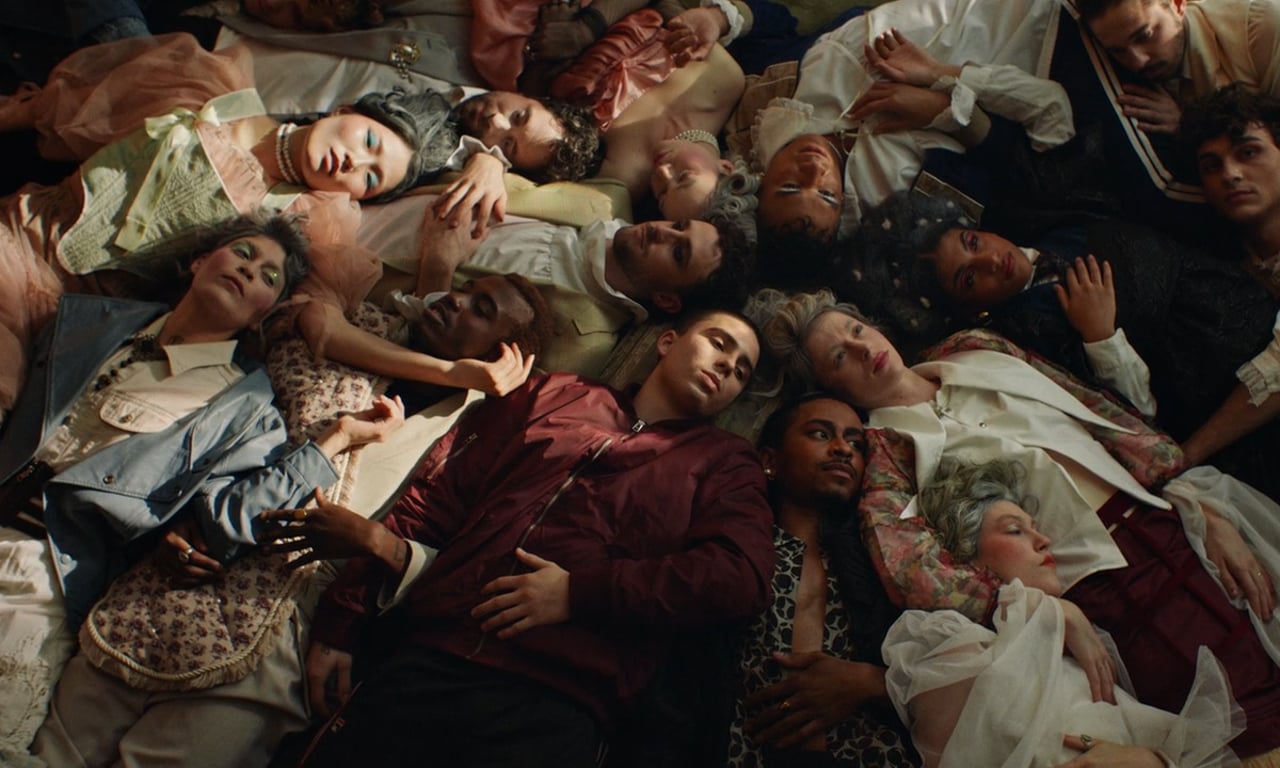 9th January 2023
In conversation: Adrian Villagomez
Canadian director Adrian Villagomez has shown boundless creativity in his recent music videos for Jean-Michel Blais and Denzel Curry. From a hip-hop dancer trying to master a courtly French minaret in Blais's Passepied, to faultless, sweeping sand dunes and jungle in Peru for Denzel Curry's Melt My Eyez album, it seems that Villagomez is on a roll. We met up with the director to hear how violin lessons and being a film geek can lead to surprising places
Jean-Michel Blais, Passepied
Let's start by talking about Passepied, your first film for Jean-Michel Blais. It has such an innate musicality to it, so it doesn't seem surprising that you come from a musical family and played the violin until leaving school.
Playing the violin was my life until, like,19 years old. I couldn't do sports. I couldn't do anything. It was orchestra, orchestra. But I decided I didn't want to have a spotlight on me. Playing solo, competitions, was not for me, and I decided I didn't want to go to a conservatory. So, I went to the second passion I developed through my high school, which was film editing. This is where I did the switch. I like to be behind the camera, because I don't like to have the main light on me. 
Denzel Curry, Walkin
Is the dance movement element something you tend to take the lead on creatively, or is it the result of a close collaboration with choreographers?
Well, I always put dance in a project. I worked in music and a lot of projects that I really loved had dance in them. I'm not a dancer myself, but it's something that I love a lot. I think in another life, that's something else I would have loved to do.
I have different visions for projects. On the Jean-Michel Blais, the intent was way beyond just having nice dancing. It was to find somebody that didn't belong where he was and find the awkwardness in it, so there was a different level. We wanted dancers that were really good to clash with our main character, who was trying to fit in somewhere where he didn't really belong – though maybe he could. It could be beautiful, but at the same time we could feel this clash and this awkwardness.
But it's for sure a close collaboration with the choreographer [Lauri-Ann Lauzon]. She chose the main character, Sacha, and for me he looked like and embodied the character I wanted, a bit of a… I'm going to say the word gangster.  Sacha is really himself in the project. He's a hip-hop dancer, doesn't know anything about ballet or about the old passepied dance. So for me, the clash was already there with him doing a completely different style. And then we put him with ballet dancers. He's stuck in this really cold environment where he doesn't belong, but he really tries hard, because it's a dream for him to be dancing with them. 
Denzel Curry, Zatoichi
And what contributed to the narrative level was his friend, who just looks at him in that rather strange "What the hell are you doing?"way.
A lot of dramatic ideas came during the process. Vlad, the friend, was also in the auditioning process, and Jean-Michel was, like, "I really want Vlad to be the main character." I said, "Uh, I don't think it's going to work. He's not really the type I was looking for. He's not a dancer." So, we talked a lot and we arrived with the idea to incorporate both of them instead of just one. So, the story changed and it became way more richer with that dynamic between the two. Also, Vlad showed us his apartment. He was living with his mom and the apartment was so great. All the [decorated] walls – there was no art direction to do. It was already beautiful. And I was, like, "Let's push the documentary aspect. We're going to document his everyday life."
It does have an Eastern European feel to it.
I really wanted to shoot in Ukraine. That was a few months before the war. But this project was financed with Canadian grants and one rule was that it needed to be in Canada. So I met Vlad and we went for a really strong, brutalist, tall building in Montreal. And also, it was winter, which really gave this feel of eastern/northern Europe that I love. 
Jean-Michel Blais, Amour / Ouessant
You've done a second film with Jean-Michel Blais, Amour / Ouessant, which picks up on the story of the middle-aged dance instructor from Passepeid…
While working on Passepied we got to know Larissa, Vlad's mother, who turned out to be a very interesting strong character with so many stories to tell, and that's when we realized that she alone could have been the protagonist of a  film.
Jean-Michel Blais, Amour / Ouessant
Your collaboration with Denzel Curry has involved four different films for his album Melt My Eyez See Your Future. What was the brief and what were the initial conversations like? 
Originally, I received just an email, saying "Oh, maybe you would be a good match to work with Denzel. Here is the first song. Would you put out a treatment for it?" Classic approach for a music video. And so I looked at the original images that were attached to the email. There was Sergio Leone – The Good, the Bad and the Ugly – and just a photo of Tatooine, the sand planet in Star Wars. Those were the two images, and maybe Yojimbo from Kurosawa. And they really gave me starting points.
When I receive a hip-hop track, I always send it to my friends and ask, "Can you help me just decrypt all the messages in it?" But it was pretty straight-to-the point lyrics which really resonate easily. So I had this interview with Denzel and he wanted to talk about movies. That's it. He told me a few months after, "I told my team I wanted to find a cinema geek," and they approached me and I felt pretty flattered. We talked about Kurosawa, we talked about Cowboy Bebop, who's an anime that I really love; Star Wars a lot – everything that was bad and good. And we talked especially about the most important point: he didn't want to do green screen. He didn't want to do anything that was not real. I think this is where we got along, the idea to really embody the story and live it, to go walk in the desert. 
Denzel Curry, Troubles ft T-Pain
And were you going to do the four tracks from the beginning?
At the beginning, it was one track. Then they really loved the idea to go into Peru, and he was like, "We're going, and can we do a second music video in Peru?" So I pitched an idea that in my head was more simple, for Zatoichi. [But] every simple idea grows and becomes a bit more complex. We arrived in Peru, we had one week with Denzel, and we had to shoot two music videos in two remote places – desert and jungle.
Number three was Troubles – with Curry and T-Pain. What about number 4?
The fourth one, X-Wing, we shot in Montreal although I wanted to shoot in Tokyo because most of the influences were Japanese. Originally, it's a bit of what we were saying. It's about,"Yes, I do hip hop, yes, I want to look like a gangster, but at the end, also, I'm a geek. I can love sports cars, but in the end I want my X-Wing." There was this scene that for me, is the music video. He's walking through this garage and there's all those sports cars, and at the end there's the X-Wing and then we see him flying over the city. That was what made that video. I'm usually a bit scared to work in VFX, but this went well.
Denzel Curry, Walkin
Your heritage is actually from Peru, your father's Peruvian. Do you have a close connection to the country?
I went when I was five years old for a few months. And then, I didn't go for 15 years. But in the last three years, I went many times and I learned my Spanish again. Going there to do a project, it's way different than just following on as a family trip, and now I know Lima really well and I also know Tarapoto near the jungle. The producer, the DOP and I went  one month before the shoot, for almost 10 days, scouting. We knew we had Denzel for only one week, so we wanted to be prepared as much as we could. Also, I was working with close friends of my father's for the driving, for all the organisation. He came down to the shoot, and he didn't know anything about cinema, but he knows Peru really well and he was a great help. It was great to do a project with him.
Do you get involved with the editing? 
It's funny, because I normally don't edit, but I got covid. I was working in Los Angeles and I was stuck alone in the hotel room for 10 days. I received the drives from Walkin and Passepied, and I did the editing of both those two projects in those 10 days. For me, it was the best scenario possible, because I was alone. I had nobody harassing me for anything, and I could just focus on those two edits. They turned out really great. It was my favourite project from last year.
INFO:
Consulat, Montreal website
Adrian Villagomez website
@adrian.villagomez
Credits
Jean-Michel Blais, Amour
Director: Adrian Villagomez
Cinematographer: Juliette Lossky
1st Assistant camera: Christophe Alessi
Steadicam operator: Kes Tagney
Chief Gaffer: Pierre Luc Jobin
Sound recordist: Dominic Remiro
Choregrapher: Larissa Belova
Assistant choregrapher: Lauri-Ann Henri 
Editor: Adrian Villagomez & Mirkö Lafrenière
Jean-Michel Blais, Passepied
Director: Adrian Villagomez
DOP: Juliette Lossky
Assistant director: Charlotte Danais
1st AC: Olivier Aubé
Steadicam operator: Kes Tagney
Chief Gaffer: Pierre-Luc Jobin
Choreographer: Lauri-Ann Lauzon
Stylist: Marianne Blais
Stylist: Cloé Fortier
Styling Assistant -Sophie Vincelette
Production : Consulat
Denzel Curry, X-Wing
Director: Adrian Villagomez
Video Commissioner: Loies Kim
Executive Producer: Gabriel Roussil
Production Company: Consulat
Original Concept By: Denzel Curry and David Wept
Line Producer: Olivier Gagné
Production Coordinator: Jonathan De Aguas
Post-Production Coordinator: Liza Volodchenko
Production Accountant: Christine Hallak
DOP: Derek Branscombe
1st AC: Seb Blais
1st AD: Jonathan "Jay" Jean-Pierre 
Steadicam Op: Kes Tagnay
Gaffer: Olivier Racine
BB Electric: Marc Bonin 
Electric: Caroline Emond
Key Grip: Bastien Meyer
BB Grip: Nicolas Lesage 
Denzel Curry, Walkin
Director: Adrian Villagomez
Video Commissioner: Loies Kim
Denzel Curry Management: Lower East Coast
Creative Director (Lower East Coast): Jonathan Rodriguez
Creative Director (Loma Vista): Adam Farrell
Production: Consulat
Executive Producer: Sébastien Boyer
Producer: Erika-Elyzabeth Korzer
Production Managers: Megan Lord-Paton & Alexe Laroche
Production Coordinators: Amanda Doucet & Ashley Achille
Production Coordinator (Peru): Angel Villagomez
Fixer: Dayce Viviana Condori Yarice
Director of Photography: Derek Branscombe
1st AC: Sébastien Blais
Steadicam Operator: Kes Tagney
Drone Operator: Loic Romer
Denzel Curry, Zatoichi ft. slowthai
Director: Adrian Villagomez
Video Commissioner: Loies Kim
Denzel Curry Management: Lower East Coast
Creative Director (Lower East Coast): Jonathan Rodriguez
Creative Director (Loma Vista): Adam Farrell
Production: Consulat
Executive Producer: Sébastien Boyer
Producer: Erika-Elyzabeth Korzer
Production Managers: Megan Lord-Paton & Alexe Laroche
Production Coordinators: Amanda Doucet & Ashley Achille
Production Coordinator (Peru): Angel Villagomez
Fixer: Dayce Viviana Condori Yarice
Director of Photography: Derek Branscombe
1st AC: Sébastien Blais
Steadicam Operator: Kes Tagney
Drone Operator: Loic Romer
Choreographer: Fred Nguyen
Fight Choreographer: Justin Berdings
Grip: Jorge Jaraba Ordonez
1st AD: Laurence Wells
Stylist (Denzel): Laurence Morisset & Mariangel Robles
Styling Assistant & Translator: Amanda Doucet
Styling (extras) & props: Amanda Doucet
Make-up Artist: Ali Belleza
Guide: Reyna Soriano
Production assistant & props: Alfredo Ramos
Craft: Nina Mestanza
Accountant: Christine Hallak
Travel Agent: Claude Tremblay
Editor: Pierre Jezegou
VFX: Robert Alexander Quinn
Color Grading: Simon Boisx
Denzel Curry, Troubles ft. T-Pain
Video Commissioner: Loies Kim
Executive Producer: Gabriel Roussil
Director: Adrian Villagomez
Written By: Denzel Curry
DOP: Derek Branscombe
Atlanta Unit
EP Consulat: Gabriel Roussil
EP Shotclock: Harrison Corwin
Supervising Producer: Kevin Wall
Line Producer: Vaughn Dawson
Director: Adrian Villagomez
1st AD: Showtime
DOP: Derek Branscombe
1st AC: Emily Herold
2nd AC: Adam Pelerose
 Montreal Unit
EP: Gabriel Roussil
Producer: Nicolas Fontaine 
Production Manager: Olivier Gagné
Production Coordinator: Samuel Petitclerc
Production Accountant: Christine Hallak
Director: Adrian Villagomez
1st AD: Clara L'heureux Garcia 
2nd AD: Gabrielle Écuyer
DOP: Derek Branscombe
Editor: Pierre Jezegou
VFX: Philippe Toupin 
Colorist: Simon Boisx