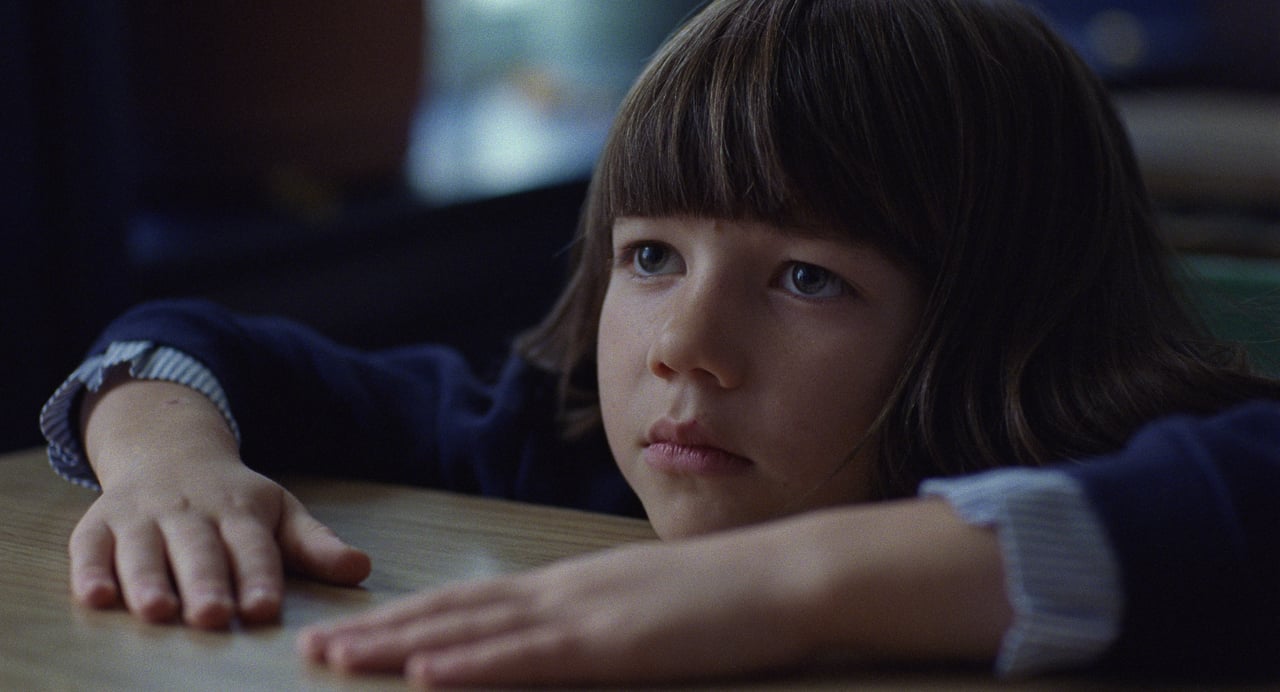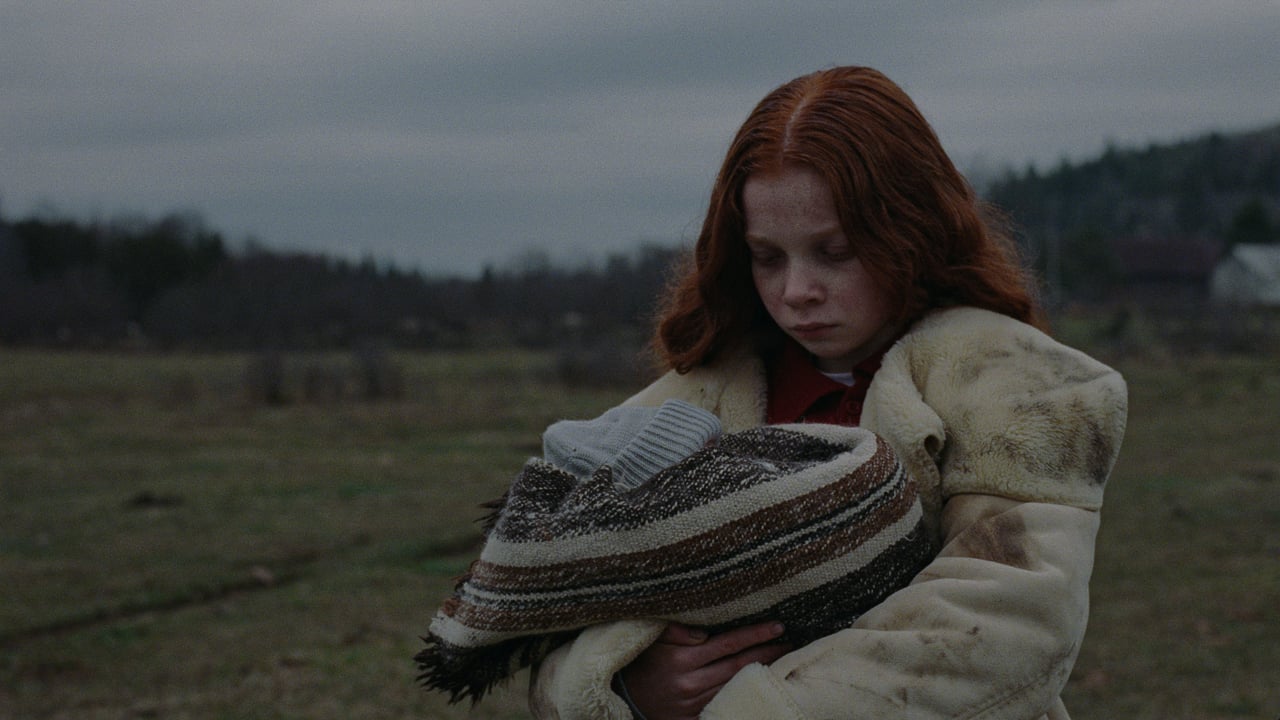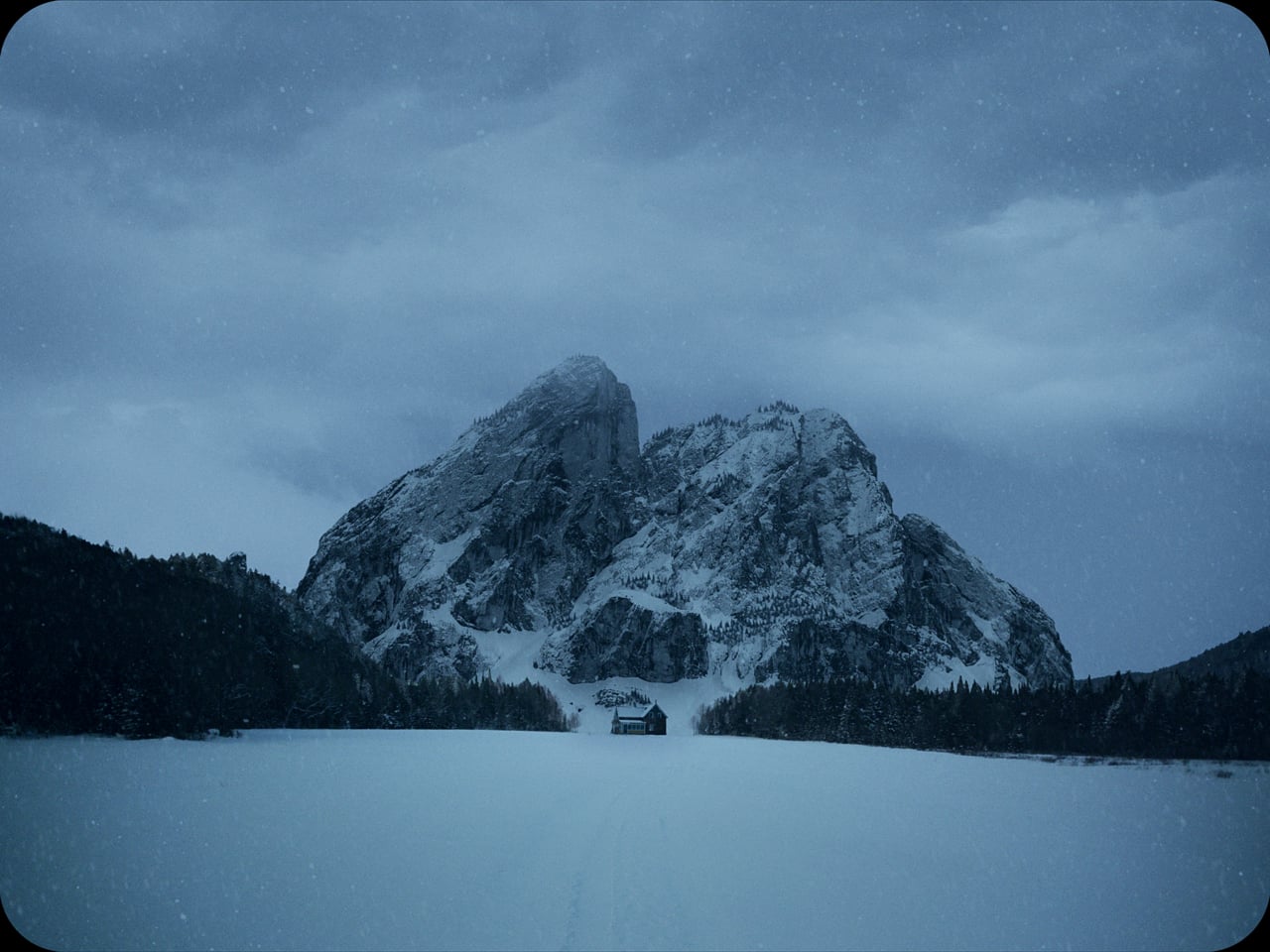 22nd November 2022
In conversation: Vincent René-Lortie
Title of film: Invincible (trailer)
Director: Vincent René-Lortie
Somewhere amidst the Montreal fall, film director Vincent René-Lortie is sitting down in a cafe to write... probably. Films Sit Still and La Nuée have continued to build on his growing reputation, offering powerful narratives and dreamlike visions both bleak and surreal, shot through with rays of hope. With the trailer for his latest work Invincible just released, and exciting new plans around the corner after signing with The Cornershop, the future is surely as bright and golden - with a touch of the bleak - as that Canadian Fall outside. We sat down - figuratively speaking, in the Montreal cafe of our mind's eye - for a chat with Vincent.
Simon Leoza, La Nuée
How's Montreal this time of year?
It's my favorite season of the year, fall. It's that time when it starts to get a little cold, but not too cold, when you just want to spend your days in a cafe and write. So yes, I'm doing very well! Last year was a rather challenging but stimulating year at the same time, I learned a lot about myself as a human being and as a creative person. I consider myself really lucky to make films as a job. I pinch myself every day and I have a feeling that the future is really looking bright!
How much does your home city and Canada – or perhaps a broader sense of place – impact on your work?
I have always been impacted by everything around me, by the place I grew up in, and by my own life experiences. It's my only way to create. And I believe that through all my work, you will always find a part of me. Sit Still is a perfect example. This film was a way for me to express something that I experienced during my childhood, in particular the feelings of being bullied, being misunderstood, and having difficulty expressing myself openly about it. My new short film Invincible, which I just released the trailer for, is also a very personal story, looking back on the 48 hours that preceded the death of my childhood friend Marc-Antoine. 
And recently, I've been feeling something new and quite exciting, the desire to explore elsewhere. I grew up and lived here all my life, and although I have traveled a lot, I have never lived in another city. This is something that has been bothering me a lot for the past few months. I want to put myself in an uncomfortable, destabilizing position, and find new creativity within this experience. We will see!
Sit Still
Children take centre stage and propel the narrative in both Sit Still and La Nuée, against bleak backdrops – perhaps dragging us from despair to hope. Is that a reflection of life in general or is there a more specific message? 
It's more of a specific message for each film. But you will always find hope. I shot these two films at the same time, during the pandemic. Although I always wanted to tell something completely different, with hindsight, I think there was definitely a similar sense of hope that underlies these pieces. Given the period these films were created, maybe hope was what we needed. And I worked a lot with children because the way they convey their emotions is always honest and pure. When you present a world through their eyes, there will always be hope.
There's an empty bleakness running through a number of your films. Where does that come from and why do you think it adds strength to the work?
I believe the beauty is in the simplicity, in the unsaid. I love to frame someone's face long enough to be able to understand him or her, without that person having to talk, or show too much. This way, I hope you really connect with the character. I think this is how humans externalize their emotions. And it also allows everyone to interpret a story in their own way.
Pomme, À Perte De Vue
Why do you think people are drawn to the surreal, and what does it offer an artist?
I think we're all a little bored with life sometimes. At least I do. This is why we dream, why our imaginations wander in universes completely out of this world. For me, the surreal is a way to express emotions so deep that there is simply no other way to imagine them. But I like the surreal when you hardly think about it when it makes sense in this world we are creating.
How much does the natural world impact on your creative thought process? 
When I create, I never think about surreal or magical situations. My stories always start in the natural world. I dug within my own experiences, I try to understand them, and most of the time, I'll inevitably enter a more dreamlike universe!
How much structure and detail do you plan in advance of a project, and how much do you leave to chance, improvisation and performance during filming?
I plan a lot before each shoot! I love knowing exactly what I'm going to film, from shortlisting to dialogues. This is how I feel most confident. And this way of working then allows me to let it loose on set. Inside my organized mind, I start to improvise, to find solutions when things don't work. I also always have in the back of my mind some ideas that only I know, and that I might try on set.
Invincible
What's your earliest memory of film, and when did you realize you wanted to be involved in filmmaking?
It's a difficult question since I feel like it's something that has been growing in me for a long time. From a very young age, I remember having the habit of constantly imagining stories. It was a bit overwhelming, when I was alone, my head wandered in all directions, imagining completely incredible scenarios. Kind of like Walter in The Secret Life of Walter Mitty. And then after high school, everything started to take shape. I was studying Television at university and in the first year, we were making little short films. I completely fell in love with the medium and changed programs to Film Production!
What can we look forward to seeing from you in the future, and do you have any long terms goals or ultimate ambitions in filmmaking?
It's getting very exciting here. I've just finished my first narrative short film Invincible. The film is starting to be screened at several festivals.  I'm also shooting a new experimental short film in mid-November, and I'm developing my first feature film, You Were Always An Island. I would say the latter is definitely my ultimate ambition as a filmmaker!
Interview by Chris Hunter
INFO:
Vincent René-Lortie website
The Corner Shop website
Telescope Films website
Credits
Invincible
Produced by Élise Lardinois & Samuel Caron
Executive producer - Samuel Caron (Telescope Films)
Cinematographer - Alexandre Nour
Production designer - Geneviève Boiteau
Costume designer - Andrée-Jade Hélie
Hair & make-up artist - Mary-Jane Khalife
Casting director - Victor Tremblay-Blouin
Production manager - Alexe Laroche
1st assistant director - Romane Lepage
Sound recordist - Thomas Sédillot
Editor - Thomas Bellefleur
Sound Design - Nataq Huault
Music - Simon Leoza
Trailer Music - Élise Lardinois
Colorist - Simon Boisx
VFX Artist - Olivier Masson
Distribution - h264 distribution
Sit Still
Filmed in Montreal, Canada
Director: Vincent René-Lortie @vincentrenelortie
Choreographer: Russell "Gutta" Ferguson @russthedanc3r
Featuring: Adeline Kerry Cruz @adeline.kerry
Composer: Brady Kendall @alaskantapes
Cinematographer: Alexandre Nour @alexandre_nour
Production Design: Geneviève Boiteau @genevieveboiteau
Editor: Brittney Canda @brittneycanda
1st AC: Ivan Peloquin
2nd AC: Olivia Nikolayenko
Sound Recording: Samuël Jodry Larouche
Sound Design: Theo Porcet @theophile.feels.feelings
Color: Simon Bøisx @simon_boisx
Production: Telescope Films @telescope_films
Executive Producer: Samuel Caron @samkcaron
Producer: Élise Lardinois @claudette_sous_l_eau
Production Manager: Félix Cayer
Production Coordinator: Marjorie Gauvin @marjoriegauvin
Special Thanks Francisco Cruz, Mandy Cruz, Sia Cruz, Collège Bourget, Sandrine Carbone-Cyr
PRODUCED BY:
Jacob Jonas The Company
Executive Producer/Creative Director: Jacob Jonas
Producers: Jill Wilson, Emma Rosenzweig-Bock, Mathieu Wothke
Associate Producers: Joy Isabella Brown, Francisco Cruz, Steve Hackman, Emily Kikta, Rubberlegz, Anibal Sandoval, Mike Tyus, Peter Walker
Pomme,  À Perte de Vue
Concept - Vincent René-Lortie
Directors - Vincent René-Lortie & Pomme
Agency - Social Club Paris x Léo Sattin
Production - Telescope Films
Executive producer -  Samuel Caron
Producer - Élise Lardinois
Production manager - Jessica Poirier
Production Coordinator - Marjorie Gauvin
Cinematographer - Alexandre Nour
1st camera assistant - Steven Turcotte
Make up artist - Carole Methot
Stylist - Mélodie Wronksi
Gaffer - Alexis Vallée-Charest
Key grip - Mathieu Lefrançois-Gauvreau
Grip - Philippe St-Laurent Lévesque
Production assistant - Lorie Lebeau
VFX : Philippe Toupin
2nd VFX artist - Émile Massie
Animation - Alexandre Morin
Color - Simon Boisx
Storyboard artiste - Simon Dubois
BTS - Léa Taillefer
La Nuee
Directed by Vincent René-Lortie
Music by Simon Leoza
Produced by Telescope Films
Executive producer - Samuel Caron
Producer - Élise Lardinois
Production Manager - Félix Cayer
1st assistant director - Clara L'heureux Garcia
Production Coordinator - Marjorie Gauvin
Prod. assistants - Jonathan Verreault & Jeremy Gagnon
Cinematographer - Alexandre Nour
1st camera assistant - Kevin Gourvellec
Loader - Laure Boyer
Key grip - Alain Tremblay
Grips - Xavier Boisvert & Danik Gollain
Production designer - Geneviève Boiteau
Make up artist - Carole Methot
Art assistant - Laurence Perreault-Brière
Sound recording - Samuël Jodry Larouche
VFX - Olivier Masson
Editor - Vincent René-Lortie
Sound designer - Nataq Huault
Color - Simon Boisx
Storyboard artist - Simon Dubois
Casting - Casting VTB & Brittney Canda
The O'Pears, Lady Winter
Director & Editor: Vincent René-Lortie
Choreographer: Brittney Canda
Assistant Choreographer: Susannah Haight
Producer: Samuel Caron - Telescope Films
Production Manager : Félix Cayer
Cinematographer: Alexandre Nour
Gaffer: Juliette Lossky
Key Grip: Patrice Arsenault
1st AC: Kevin Gourvellec
Art Director / Stylist: Geneviève Boiteau
Assistant Art Director: Mérédith Gonzalez-Bayard
Make-up: Vicky Limkalan
Casting: Victor Tremblay-Blouin
VFX: Philippe Toupin
Color grading: Simon Bøisx
Sheenah Ko, Wrap Me Up
Directed by Vincent René-Lortie & Brittney Canda
Produced by Samuel Caron
Production company: Telescope Films
Production manager: Félix Cayer
Cinematographer: Alexandre Nour
Choreographer: Brittney Canda
Choreographic assistant : Susannah Haight
1st assistant director: Cassandre Émanuel
1st camera assistant: Kevin Gourvellec
Steadicam operator: Benoît Gauthier
Production designer: Geneviève Boiteau
Art assistants: Sophie Valcourt & Mérédith Gonzales
Make up artist: Carole Methot
Gaffer: Pierre-Luc Jobin
Key grip: Alain Tremblay
Set photographer: Eve B-Lavoie
Production assistant: Marc-André Thibault & Evangelos Desborough
Music written and performed by Sheenah Ko
With Navet Confit, Pascal Delaquis & Richard White
Sound design: Nataq Huault
Color grading: Simon Bøisx
Editor: Vincent René-Lortie
Graphic design: Simon Dubois