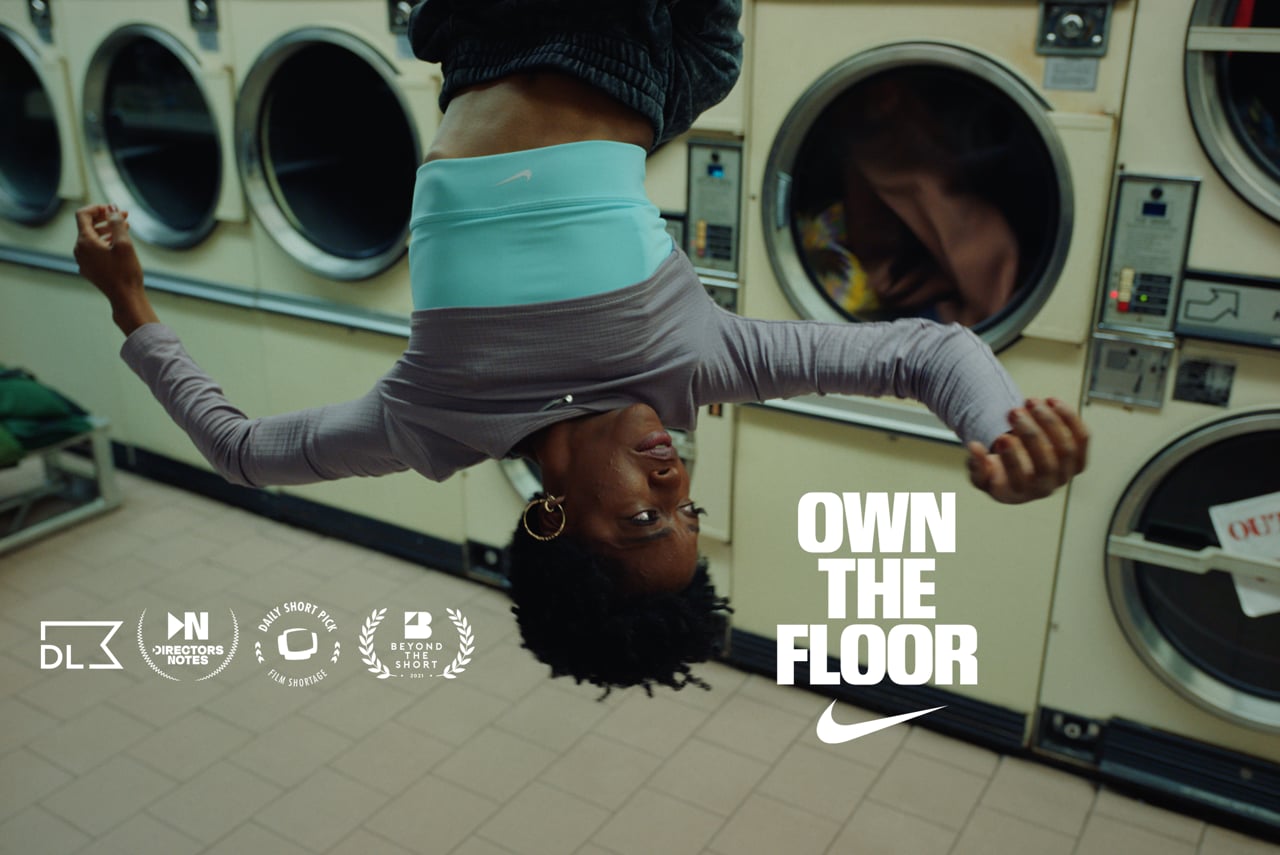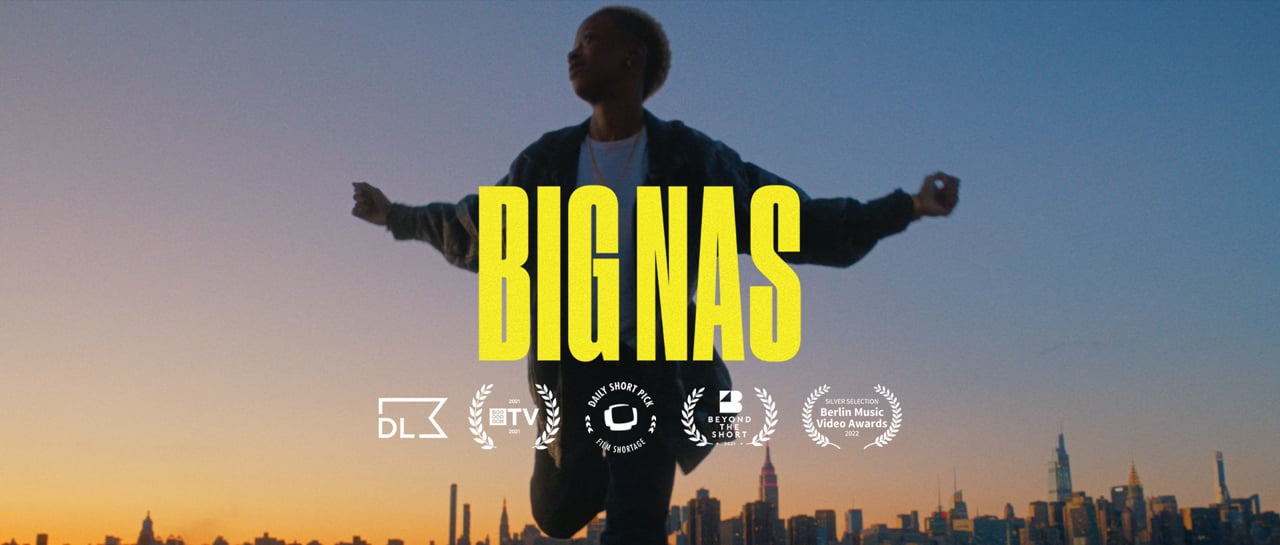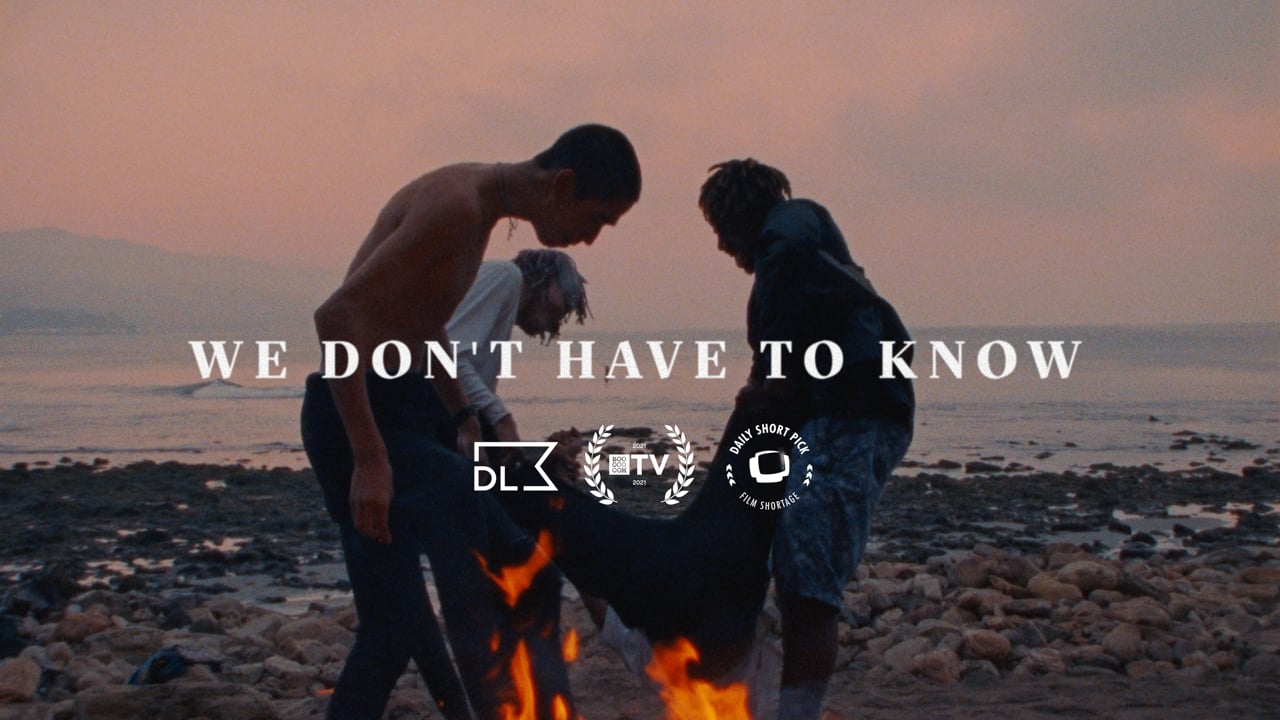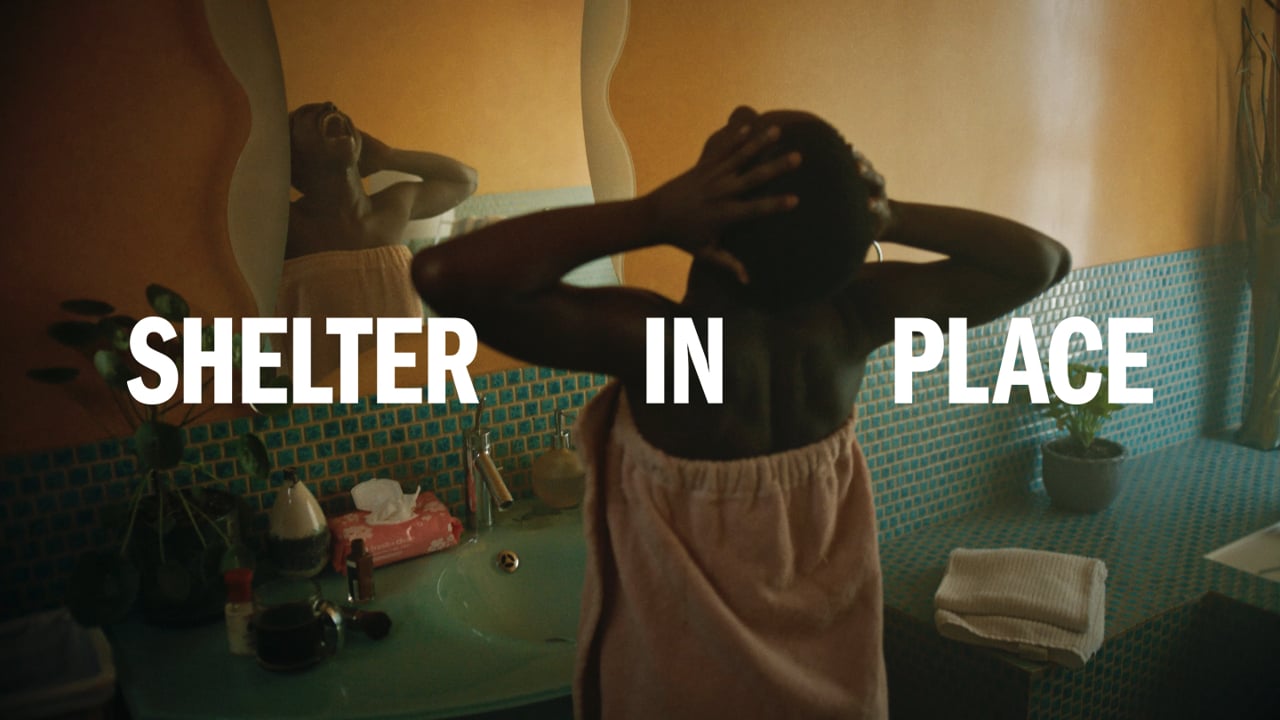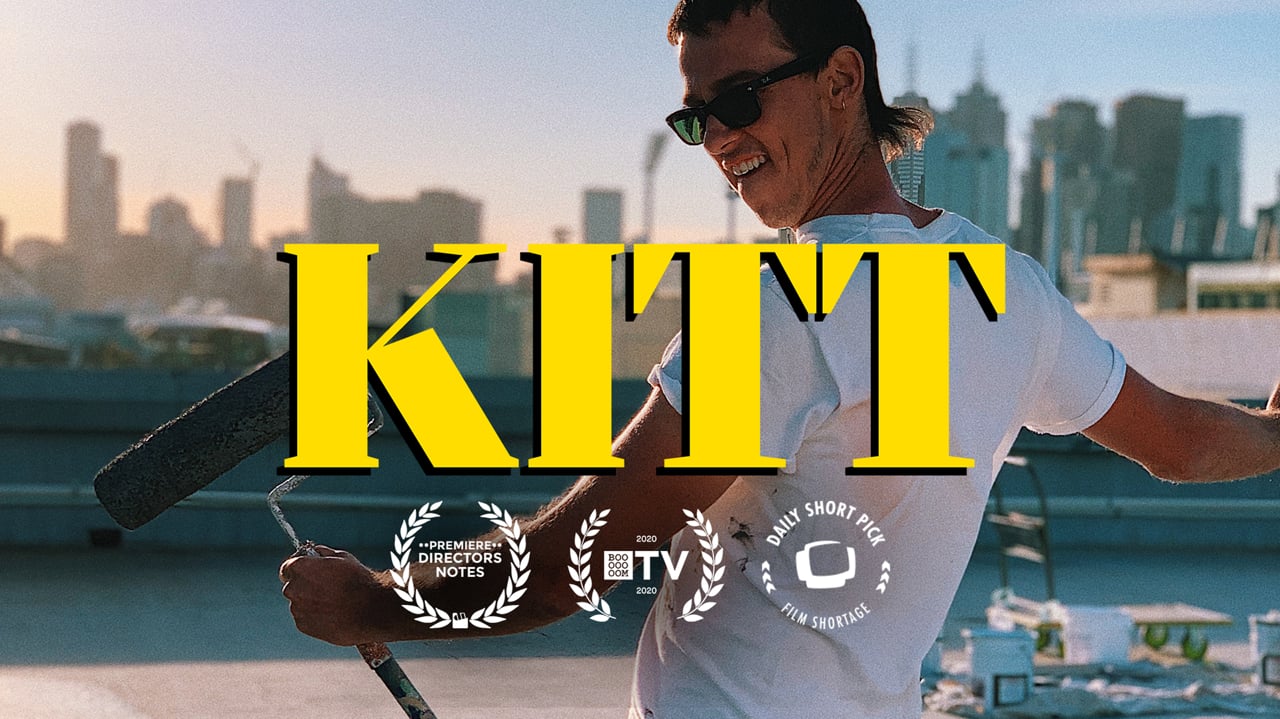 11th November 2022
Blades of Glory
Title of film: Flipper's Skate Heist. The Official Chronic 2001 Skate by Dr. Dre
Director: Ben Dean
Production Company: Doomsday
Ben Dean has rightly earned himself a reputation for highly dynamic films, and his new spot for Flipper's Roller Boogie is no exception. With a high-speed chase of jumps, swerves and explosions, all to a pulsing beat, rollerskating has never been this dangerous, nor this cool. 1.4 chats to the Doomsday director about the challenges of shutting down Mexico City, custom-made skate rigs, and taking inspiration from the locations he uses.
Flipper's Skate Heist
What was your route into directing? Did you grow up in a particularly creative environment?
I didn't grow up in a particularly creative environment but I was always interested in, and had a keen eye for, art and design. They were my favorite classes in school, as well as sports. I was a bit of an art jock. I went on to study a degree in communication design back home in Melbourne and found a love for film, photography and motion. Soon after, I moved to the USA and worked in advertising for 10+ years, starting at 72andSunny in LA then moving to Anomaly in NYC. I freelanced as a Creative Director after that, working at numerous agencies before deciding it was time to become a director. It feels like a great culmination of all the experience I've had so far, as I can apply everything I've learned from being a CD to my directing work.
Flipper's Skate Heist takes us through markets, along rooftops, and down highways. What were the challenges of shooting in such public spaces across a whole city?
The initial plan was to shoot in LA. But I knew that the budget and timing wouldn't allow us to achieve what I had originally envisioned. So we shot everything up until the skate rink scene in Mexico City. We were able to achieve a lot more than what we would have in the USA – from shutting down highways, city streets, alleys, markets to jumping off buildings. We were only able to shut places down for small periods of time, though and that was one of our bigger challenges, as we had to let traffic through during takes, or let foot traffic through, which eats up time. The highway scene was the most challenging as we had to stop traffic, do a take, then let traffic through. There was a lot to coordinate without much rehearsing for this scene since we were working with a highway, moving vehicles and shooting fireworks. We had 3 takes to nail it and stuffed the first 2 but managed to make it all work.
Another big challenge was scouting and prepping in a city where traffic is insanely busy. I wrote an initial script and flew down a few weeks before shooting to prepare. We made sure to scout locations that were close to each other in order to avoid wasting time on company moves. I then had to rewrite the script and adapt to our locations, so there was a lot of prepping and rescouting there. It was like a puzzle that we had to figure out which was definitely challenging, but an absolute blast.
Flipper's Skate Heist
What did the brief look like when you came on board? Were you involved in the casting process for the skaters?
The initial brief was pretty loose and came straight from Jimmy Iovine. Him and Dr. Dre are bringing back roller skate culture by reopening the iconic Flipper's roller rinks in London, NYC and LA. Dre is collaborating on a skate with Flipper's and they wanted to make a longer branded film that felt like a chase scene on skates, where the skates get stolen, then somehow culminating the film at Flipper's Roller Boogie.
We took that brief and created the narrative to follow two masked subjects as they loot a truck guarded by security for its roller skates and then ride through a city in spectacular fashion, avoiding the law, gravity and even death itself. All for a fun night at the legendary Flippers. Although it's not your regular bank, jewelry, or art heist story, I still wanted to treat it with the same level of seriousness and to make it feel as high-stakes as any other heist.
For casting, it was a collaboration between the team at Flipper's and myself to find the best skaters from the Flipper's community. It was important that it felt authentic, so we worked closely.
Flipper's Skate Heist
The camera movements seem effortless, weaving through traffic and crowds at high speeds. Tell us a bit about the technical setup for shooting this film.
Patrick Golan (DP), and I really wanted to capture that raw, unfiltered camera movement and energy to make the heist feel as real as possible. We really wanted the viewer to feel immersed into the heist. So we worked with former pro rollerblader and camera operator, Connor O'Brien, to track the skaters on his blades, getting up close and personal with them.
We only had 2.5 days to capture all the heist scenes which was very ambitious so we made the decision to go fully handheld with some locked off long lens shots and made it all work.
We also custom-made a rig attached to the skater's leg to track the skates closely and used a drone in the market. We planned to use the drone more for complex, tight spaces and to weave around the chase, going through our skaters legs and above buildings, etc. but ran out of time.
Nike, Own The Floor
From Flipper's, to Nike's Own the Floor, to Big Nas, dance and movement are at the centre of a lot of your work – you clearly have a knack for it. Do you have a background in choreography? How do you collaborate with choreographers and talent?
Thank you! No background in choreography, but I generally like to keep things feeling energetic for whatever I'm creating. I do enjoy working with dancers but I'm constantly wanting to spread my wings to tell new stories, put new spins on familiar stories, and try new approaches and different techniques of shooting. Like I think we accomplished with Flipper's Skate Heist. I definitely applied my learnings in choreography from Nike and Nas and injected them into the heist film. Which has no dancing, but a lot of movement, rhythm and synchronicity as well. The entire chase scene had to be carefully choreographed and rehearsed, much like a dance film.
Nike, Own The Floor
Tell us a bit about shooting in New York, featured in Own the Floor and Big Nas. How did you find that NYC informed your vision for the films you shot there?
It was different for both.
For Big Nas, it was all about Nas' words inspiring a kid that comes from the same place he came from, Queensbridge, to take flight—in this case quite literally—and take on the world. The goal was to make it feel like the lyrics are propelling them, that they're getting permission to dream big, aspire, ascend. Ultimately, becoming one with the city, taking the heights of its skyscrapers in a dreamy representation of what one can achieve with a NAS-like mindset.
For Nike, it was all about New Yorkers reimagining NYC as their dance floor and pushing the boundaries of what dance and dancers look like. For them, dance is the ultimate form of self-expression, and NYC is one big stage. While Big Nas was more focussed on Queensbridge, Own The Floor certainly gave me more freedom to show NYC as a whole. The idea was to capture our dancers in more intimate settings (their 'studio') and that NYC was their 'stage' to shine. I wanted to capture the exhilarating, hectic fun of living in New York, a city that lets you be whoever you want to be, as well as the small special moments New Yorkers experience where they can take a break from it all, connect with themselves, wind down, think, imagine and practice. Also it was important to capture the grit, energy and charm of the city but in locations that feel a bit more unexpected and show NYC in a way that we don't always typically see. Yet also featuring locations that feel relatable when it comes to zoning out and being able to express yourself during a crazy chaotic NYC day.
What are you working on next?
I recently signed with Doomsday here in the USA and Division back home in the Australasian market so look out for new stuff soon!
Interview by Becca Nichols
Credits
Flipper's Skate Heist. The Official Chronic 2001 Skate by Dr. Dre
Writer/Director: @dissc0
EP: @doomaloom Jason Cole
Production Company: @doomsdayent @theliftmx @friend_london
Producer: @sullivanthejeremy @joselozurdo
DP: @packdrawn
Camera Operator: @connorobrien310
AD: @llacx
Production Designer: @emi_____davilafalconi
Stylist: @lajapo @lillians_hair_
Editing Company: @cabinedit
Editor: @samostrove
Color Company: @company_3
Colorist: @tomopoole
VFX: @_shapeandlight_
Sound Design and Mix: @rphljls
Robbers: @mightymorphinz @simply_boyce
Client / Agency: @interscope @flippers.world