24th September 2021
Business as usual?
Title of film: Radiohead, If You Say The Word
Director: Kasper Häggström
Production Company: Object & Animal
As the world gets back to normal, many of us are contemplating our return to the office with trepidation and dread. After months of working from home, the prospect of the daily commute, shoehorning bodies used to the soft, sloppy embrace of sweatshirts and trainers into sharp-edged power suits, and venturing back to an urban environment, feels as alien as a voyage to the moon. Kasper Häggström's brooding new video for Radiohead's new track If You Say The World, which sees unlucky employees rounded up in the woods, taken by truck to the city and released into corporate slavery, brilliantly evokes this transition – but, as he tells 1.4, there's more than one way to look at it.
The video is an unsettling watch from the beginning. What sparked the initial idea and how far were you given free rein by the band to develop the concept creatively?
My Executive Producer at Object & Animal, Dom Thomas, sent me the song and there was no brief whatsoever. We only had a couple of days to deliver a concept so I just started writing everything that came to mind. I initially had three different ideas that I presented to Scott Wright at XL recordings where we decided that this idea would fit the song the most. Usually I'll just think of different scenes and scenarios that I find interesting and then try to build a story around that. With this one it started with the scene of the suits being dropped off by a truck in a business district and then I worked my way backwards from there.
The narrative feels very timely, given how the government and some businesses are effectively forcing employees back into the office after working from home and enjoying a slower pace of life/connection to nature during lockdown. It feels like we're being dragged back into a corporate environment that we're no longer equipped to deal with. What messages were you aimimg to convey in the video?
Haha I mean that's a pretty good take. Personally I like to keep it as open as possible for the viewers to interpret for themselves. First of all I wrote it because I found the concept funny and visually compelling. I think that's what the band liked about it as well. I like videos where the concept is easy to understand yet the meaning behind it is open for interpretation.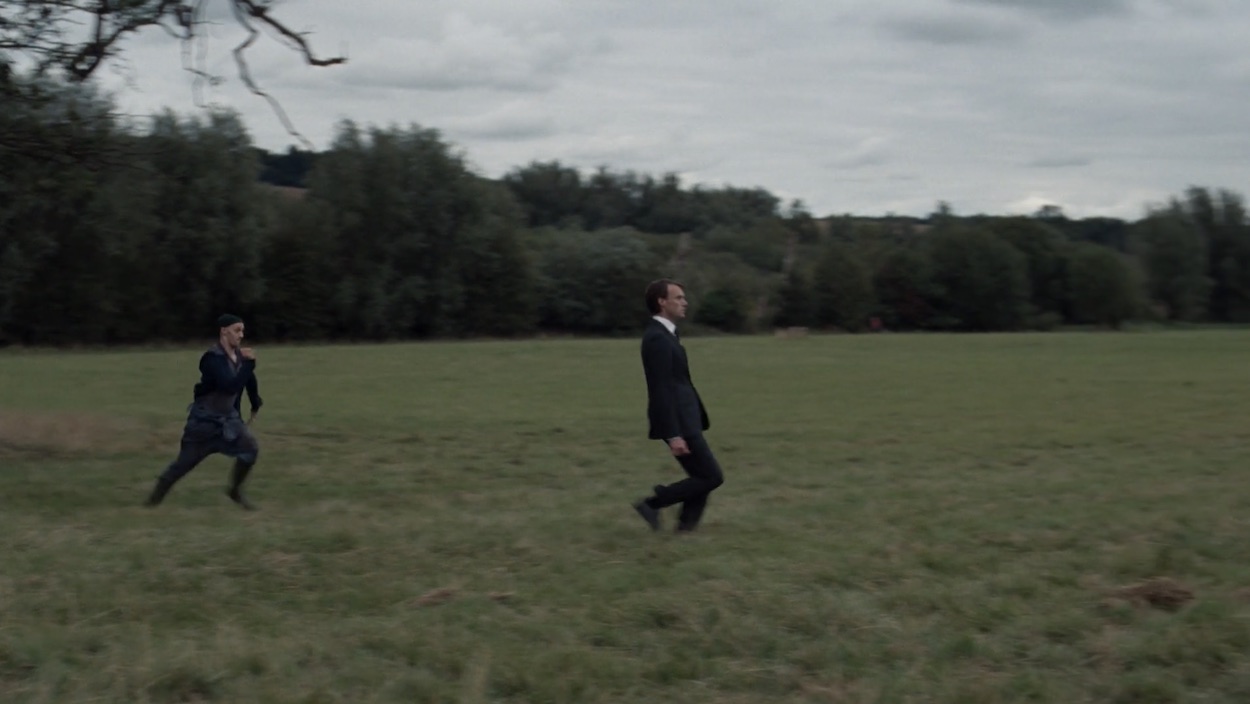 The moody colour palette and brooding aesthetic are quite David Fincher-esque, did you draw on any particular filmic influences?
It's funny with inspiration. When you say David Fincher-esque I can clearly see the similarities, but I must honestly admit that I don't really have any relationship to Fincher. My biggest source of inspiration aesthetically is (and has been for the last 15 years) Jonathan Glazer. So I guess this is me trying to put on my Glazer-pants.
The contrast between the verdant countryside and the cityscape is striking – where did you shoot? Tell us a bit about the production process and how the shoot came together. Were there any specific challenges?
We only had two shooting days. One in a farm an hour outside London and one in the business district in The City Of London. It was also shot during the summer break in the UK so finding cast and crew was quite challenging. Once we had everything sorted out the shoot went pretty smoothly.
Even though I only had the morning of the first shooting day to explain what we were doing to the actors, they all did an amazing job.
Actually I only really explained what we were doing to the farmers and one of the suits (the one with glasses) and as we filmed the first shot of him running away, all the actors were watching and sort of picked it up from there.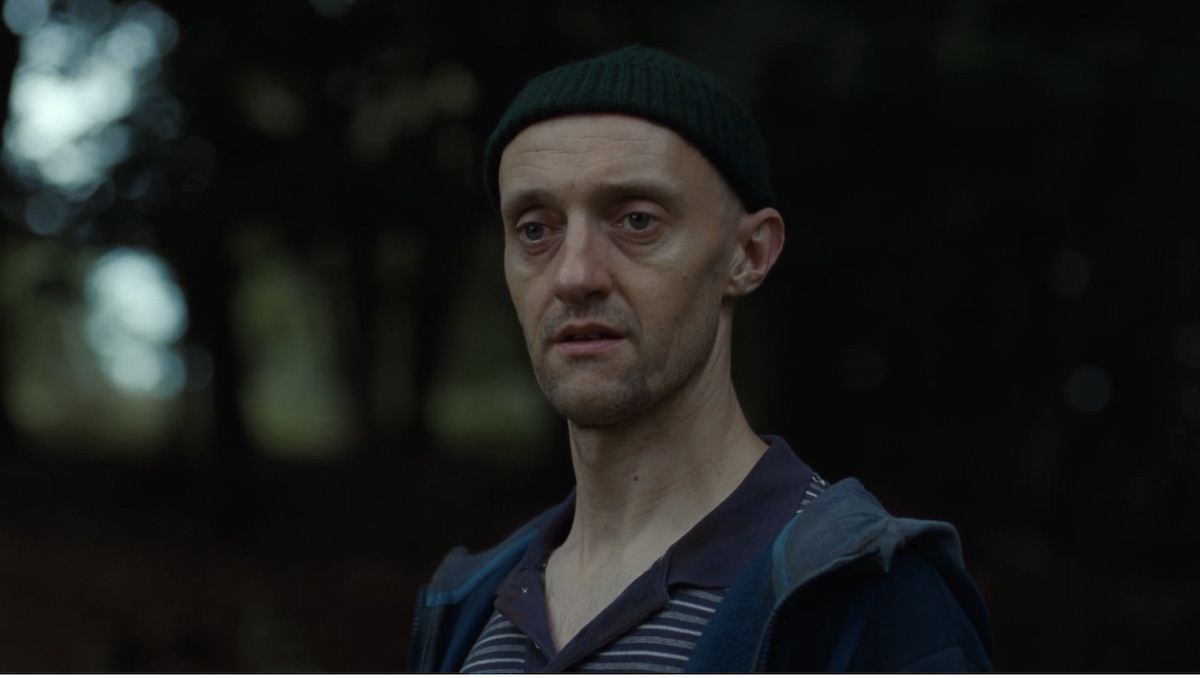 How far did this video push your film craft in a new or different direction? 
It's a tricky question as I don't really reflect much on my craft as a filmmaker, but being surrounded by immensely talented and competent people I have come to realise that the best thing I can do is try to be an unfiltered version of myself. That being said, my Norwegian upbringing has given me very firm and polite boundaries to what I can ask of other people.
What's your favourite part of the finished film?
I honestly think it's just the fact that we managed to do it.
What are you working on at the moment? 
Long story short: An ad here in Oslo.
Interview by Selena Schleh
Object & Animal website
Credits
Radiohead, If You Say The Word  
Record Label: XL Recordings *** Director: Kasper Häggström Production Company: Object & Animal [
www.objectanimal.com
 ] Executive Producers: Dom Thomas & Morgan Clement Producer: Daphne Do Commissioner: Scott Wright DOP: Daniel Voldheim 1st AC: Jason Dully 2nd AC: Joshua Dadson Playback Operator: Von Adams Grip: Fric Lopez Stunt Coordinator: Jim Dowdall Precision Driver: Derek Lea Wardrobe: Kate Forbes Wardrobe Assistant: Rachel Santoro HMUA: Nicola Svensen 1st AD: Joe Mulvihill Set PA: Reagan Clare Runner: Djamel Adina Edit Company: ZED Offline Producer: Harriet Cawley Offline Editor: Dominic Leung & Kasper Häggström Post Production: Bacon Oslo Post Producer: Eli Sandal & Øystein Dyb Online: Markus Tangre Comp: Vebjørn Rakvaag Colourist: Julien Alary Sound Technician: Andreas Waag Martinsen Film processing and scanning: Cinelab UK Camera rental house: Panavision Storyboards: Temple Clark Casting: Hammond Cox Casting Farmers: Andrew Turner Henry Miller Paul Field Suits: Akira Koieyama Ali Brice Amanda Bright Andre Squire Anthony Shuster Conor Kennedy Geoffrey Breton Hugh Skinner Marilyn O'Brien Sean Baker Special Thanks: Magne Lyngner (Bacon Oslo) Michael Cox (Hammond Cox Casting) Misbourne Valley Locations City of London Gonzalo Herrero Delicado Javier Gil-Casares Mathilde Friis
If You Say The Word – INSTAGRAM Credits List
Artist: @radiohead Track: If You Say The Word Record Label: @xlrecordings *** Director: @flammekasper Production Company: @objectandanimal Executive Producers: @dom________________ @dutty_pictures Producer: Daphne Do Commissioner: Scott Wright DOP: Daniel Voldheim Wardrobe: @kateforbescostume HMUA: @nicolasvensen 1st AD: @joe_mulvihill_ad Edit Company: @zed.video Offline Producer: @littleneng Offline Editor: @dominicleungcuts @flammekasper Post Production: @baconproduction Colourist: @julienalary_color Film processing and scanning: @cinelabuk Camera rental house: @panavisionofficial Casting: @hammondcox Farmers: @bestie79 Henry Miller @paulfield88 Suits: @akira_koieyama @twicebrice @amandabrightactor @andre_squire Anthony Shuster Conor Kennedy @geoffrey_breton Hugh Skinner Marilyn O'Brien Sean Baker Special Thanks: Magne Lyngner (Bacon Oslo) Michael Cox (Hammond Cox Casting) @misbournevalleylocations City of London