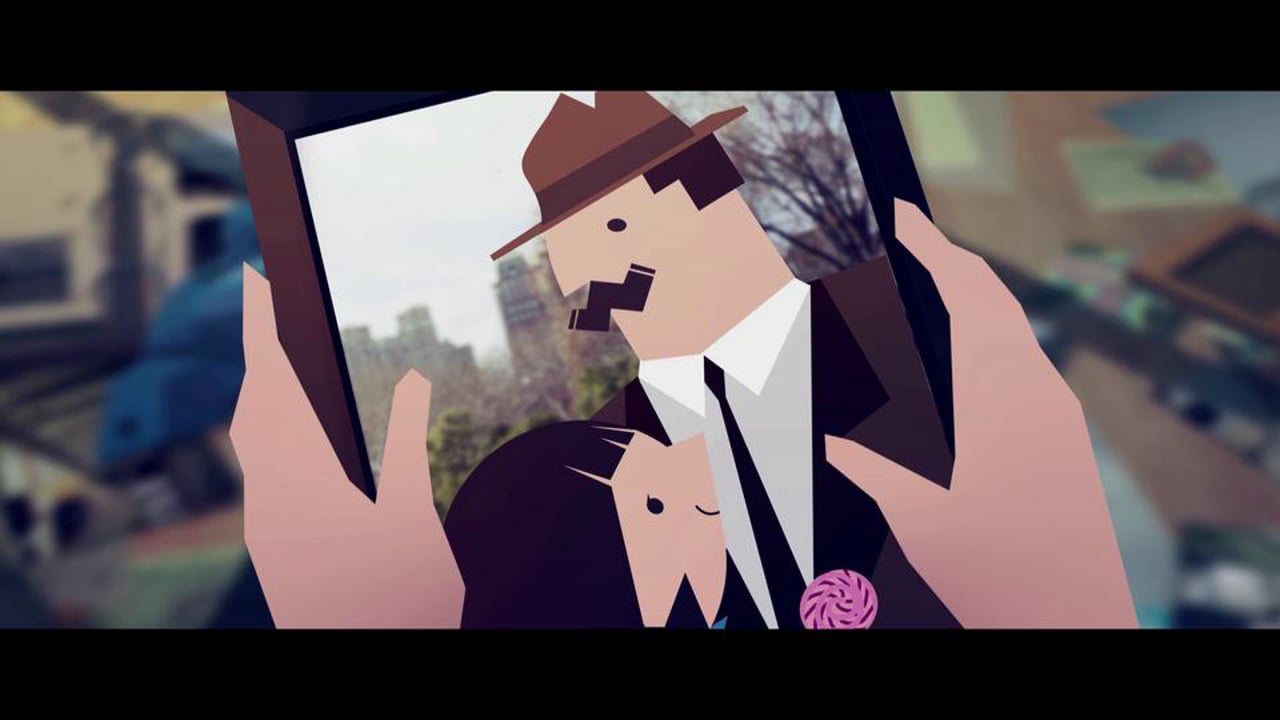 10th August 2014
Class A
Title of film: Les Chiens Isolés, Gobelins, Paris.
Director: Rémi Bastie
Fresh out of Supinfocom, Benoit Berthe knows a thing or two about student animation work. We asked him to select six graduation films that have captured his imagination
Benoit Berthe blew us away with his own short film, Nathan, which he completed while he was at the celebrated French animation school Supinfocom before moving to London to work out of Nexus. Mindful that Benoit has a discerning eye for great student work, we asked the young talent to choose six of the best animation graduation films ever.
"It was not easy at all to select them, as there are so many amazing animations done in different places, schools and at different times with such a variety of techniques," said Benoit.  "Because there was such a freedom of choice, and too many possibilities, I decided to create some rules to help me with the most varied and interesting selection.
"So I chose only one graduation film from the six best schools in the world in my view and based my choice on the originality of the visual and scenario. Also, the selection is from 2000 onwards as the old graduation films are too difficult to find, and not really representative of what is done today."
The Chosen Ones:
Les Chiens Isolés (2011) Animation: Rémi Bastie, Nicolas Dehghani, Jonathan Djob Nkondo, Paul Lacolley, Kevin Manach, Nicolas Pegon, Jérémy Pires, Gobelins, Paris.
Camera Obscura (2007) directed by Jean-Michel Drechsler, Matthieu Buchalski, Thierry Onillon, Supinfocom, Valenciennes France
Will (2012) directed by Eusong Lee, Calarts
La Queue de la Souris (2007) directed by Benjamin Renner, La Poudriere, Valence, France
The Eagleman Stag (2010) directed by Mikey Please, Royal College of Art, London
Loom, directed by Jan Bitzer, Ilija Brunck, Csaba Letay, Filmakademie Ludwigsburg
Credits
Les Chiens Isolés, Gobelins, école de l'image  Rémi Bastie Nicolas Dehghani Jonathan Djob Nkondo Paul Lacolley Kevin Manach Nicolas Pegon Jérémy Pires Camera Obscura (2007) Supinfocom, Valenciennes France Jean-Michel Drechsler Matthieu Buchalski Thierry Onillon Will, Calarts, California Director/writer/animator: Eusong Lee Composer & musician: Julian Kleiss Voice: Dario Barrera Sound Designer: Paul Fraser Co-arrangement & mixing: Tomio Ueda
La Queue de la Souris, La Poudriere, Valence, France
Director:
Reineke
The Eagleman Stag Director / Writer: Mikey Please Music composition: Benedict Please Sound design: Benedict Please Dubbing Mixer: Mauricio D'Orey Peter Easleman: David Cann Philip:  Tony Guilfoyle Set design & model making: Mikey Please, Dan Ojari, Adam Halogen, Gemma Taylor, Laura Bateman, Sean Robert Hogan, Steve Hutton, John Wilkinson, Rebecca Fox, TD Van Der Beek, Jessie baker Produced @ The Royal College of Art Loom Directors: Jan Bitzer, Ilija Brunck, Csaba Letay Technical director: Fabian Pross Production company: Filmakademie BW Producer: Regina Welker Sound: Joel Corelitz / waveplant Artists:Felix Mertikat, Jin-Ho Jeon, Roman Kälin, Tom Weber, Christian Hertwig, Silke Finger, Jacob Frey, Leszek Plichta, Georg Schneider, Anja Wacker, Andreas 'Felix' Gebhardt, Falko Paeper, Sarah Eim 5.1 Mix: David Axelbaum / Airstream Audio